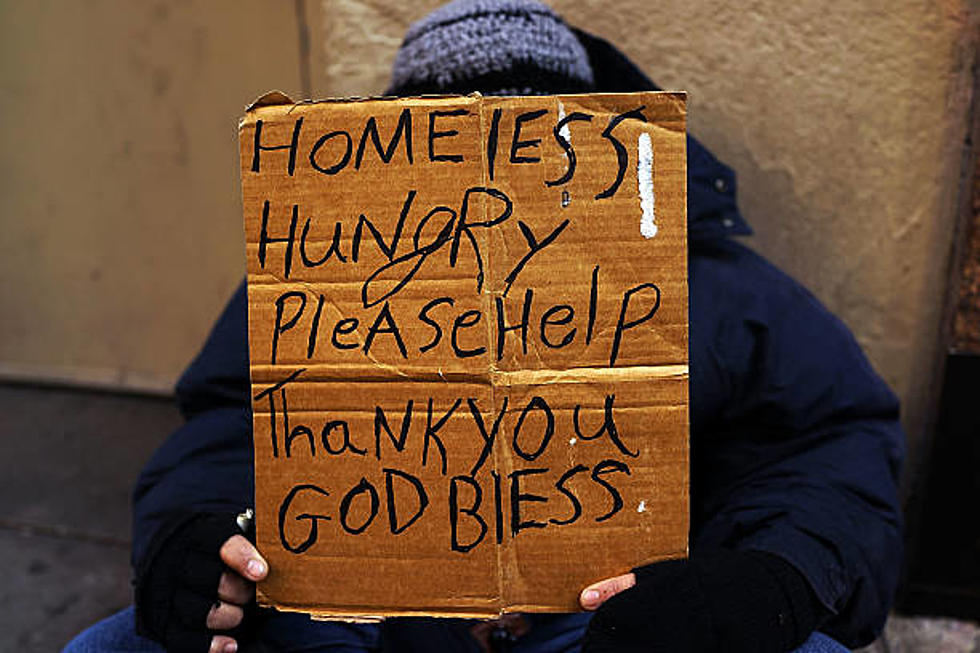 Ocean County, NJ Commissioners seek to address significant homelessness problem in a big way
Getty Images
🔵 Ocean County Commissioners create Homelessness Trust Fund
🔵 The money will be used on multiple fronts to help those in difficult situations
🔵 You will be able to provide feedback at upcoming public hearing on the matter
---
There is a monumental and game-changing plan in the works in Ocean County that would better help those facing homelessness in our communities.
On Thursday, Ocean County Commissioners announced that they are looking to create a Homelessness Trust Fund with money going towards programs to help those in difficult financial situations.
Ocean County will seek to get some money for the fund by applying a $5.00 surcharge on "most recorded instruments with the Ocean County Clerk's Office for deposit into a County Homelessness Trust Fund."
For some perspective, there were more than 130,000 documents filed or recorded with the Ocean County Clerk's Office just in 2022 alone, according to the OC Commissioners.
"Based on the number of documents recorded over the last three years, the fund could raise anywhere from $275,000 to $390, 000," Ocean County Commissioner Barbara Jo Crea -- liaison to the OC Department of Human Services -- said in a written statement. "These funds are raised annually and will be used to support ongoing homelessness and housing instability programs along with the Code Blue program."
If enacted, that fee would take effect on September 1.
The fund would be used to acquire, construct, or rehab housing projects or units within housing projects that have permanent affordable housing for the homeless.
The money would not being going towards building a homeless shelter in Ocean County just help existing programs.
"Per the Homelessness Trust Fund guidelines, the funds cannot be used by the County to build a homeless shelter," Crea said. "They will be used to provide support services."
You can comment with your thoughts for a 20-day period.
The Ocean County Commissioners plan to introduce an ordinance on June 21 and hold a public hearing at 4:00 pm on July 6.
"The County-run Homelessness Trust Fund gives us the ability to look at real time economics and have great funding flexibility unlike many programs provided by the state and federal governments which regulates the funding for many social services programs," Crea said. "We can use the funds raised by the Homelessness Trust Fund with more flexibility to provide rental assistance vouchers, supportive services and prevention services," Crea said.
Ocean County Commissioner Deputy Director Gary Quinn says more needs to be done overall to help the homeless.
"We are seeing increases in the under employed and families are having a difficult time making ends meet and keeping a roof over their head," Quinn said in a statement. "We need to do more and this is one of the tools we have available to us to create a permanent funding source that can be used to help our residents."
Quinn said some of the money will go toward the Code Blue program.
"We can use these funds to better engage with homeless individuals seeking shelter during Code Blue to determine their needs and provide them with the services that can help them. The Homelessness Trust Fund provides funding based on the needs of individuals and families," Quinn said. "Nineteen percent of Ocean County households struggle with factors of housing insecurity. The creation of the Homelessness Trust Fund is in response to the changes we have seen in getting assistance to those who need it."
The Most Savory Barbecue Spots In New Jersey
The Must Go To Jersey Shore Spots For A Great Burger
The Creme de la Creme of Jersey Shore Ice Cream Shops
The Must Go To Bars At The Jersey Shore
The Best Cheesesteak Spots In New Jersey
Best Seafood Restaurants at the Jersey Shore