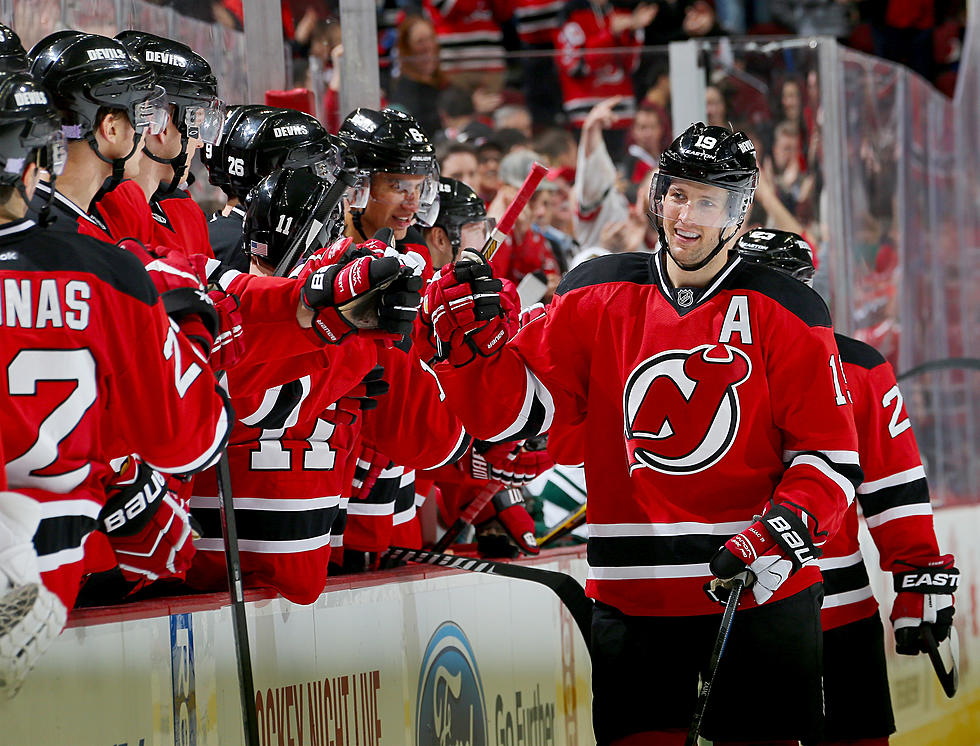 Here are the amazing professional sports teams you can see play in New Jersey
Getty Images
⚾️ Here are all of the professional sports teams that play in New Jersey
⚾️ There are 5 baseball teams, 2 soccer teams, 2 football teams and a hockey team
⚾️ Four New York sports teams play in New Jersey
---
If you grew up or have lived in New Jersey for any stretch of time, you know how much residents of the Garden State love sports.
Whether it's a Friday night football game at a local high school — whether they're rivals or not — or a big playoff matchup in any sport, heading to a college game at Monmouth University, Rutgers University, Rider, Rowan, Montclair, etc. — people love sports and going to games.
Then, you have a few professional sports teams in New Jersey, all within reasonable driving distance, especially a weekend game if you live an hour or more away.
New Jersey is in a unique sports fan position, especially in Central Jersey.
In North Jersey, it's all about the New York teams.
In South Jersey, it's all about the Philadelphia teams.
In Central Jersey, it's a mix of New York and Philadelphia teams with more of a NY fan base.
Depending on where you live in New Jersey, however, a trip to the ballpark for a baseball game, heading in for a hockey game -- is right around the corner.
⚾️ If you live in Ocean or Monmouth Counties, the Jersey Shore BlueClaws — the High-A affiliate of the Philadelphia Phillies — are within a 30-minute drive give or take.
⚾️ If you live in or around Somerset County, the Patriots — the AA affiliate of the New York Yankees — are right around the bend.
⚾️ If you live in or around Mercer County, you can go see the Trenton Thunder in the newly minted MLB Draft League with some really impressive baseball prospects.
And, if you live in north Jersey, head over to Paterson to see the New Jersey Jackals or the Sussex County Miners in Frankford.
⚾️ That's just our baseball teams.
Then, there's hockey, soccer — and football?
That last one is a debate that can be done in full at another time.
Here are all the professional sports teams who call New Jersey home 👇
Professional Sports Teams That Play In New Jersey
Professional Sports Teams That Play In New Jersey
KEEP READING: NJ Athletes Who Played Games In NFL
KEEP READING: NJ Athletes Who Played/Coached in NBA and MLB
Check Out MLB's Ugly Hawaiian Shirts
[carbongallery id="385:615f09e395e7672ca54d33a1"]