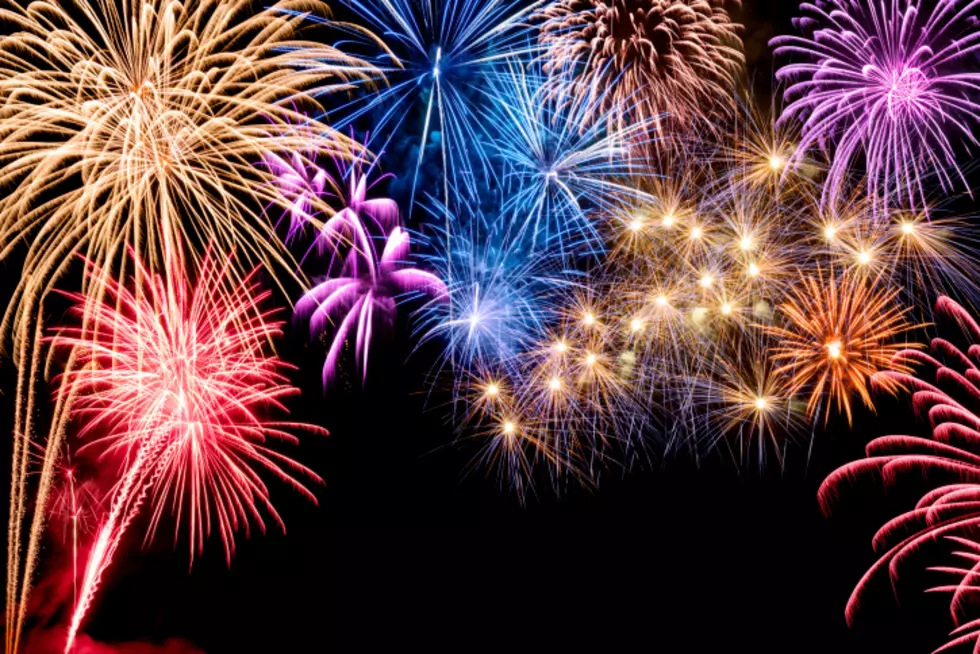 New Jersey's Most Explosively Fun 4th of July Festivities
Smileus
The Fourth of July is right around the corner, and with it comes the bombastic balance of relaxing barbecues and pulse-pounding fireworks that every red-blooded American anticipates. Independence Day has historically been a celebration of all uniquely American forms of sports, snacks, and spectacles, and this year will be no different. Whether you're still finalizing your Fourth of July plans or looking to add some new favorite traditions, there's no shortage of fun ways to celebrate America's 245th birthday right here in New Jersey. Here are a few fantastic places and parties to make this year's one to remember!
Rahway Independence Day Celebration (July 3, 6:00 PM - 9:45 PM) - No, we're not starting this list with a typo! We're going chronologically, which means we're kicking things off with the Rahway Independence Day Celebration happening just before the Fourth on July Third. If you feel the Fourth of July is too much fun for just one day, spend the night before at Rahway River Park for the Rahway Independence Day Celebration. The Fourth of July Eve tradition, R.I.D.C., brings all the classic carnival games, foods, rides, and prizes - including a dunk tank benefitting Rahway Food for Friends.
Ridgefield Park July 4th celebration (7:30 AM - 9:30 PM) - If you want to celebrate the entire Fourth of July, getting the most red, white, and blue out of every patriotic second, this is the place to be. Starting at 7:30 AM with a reading of the entire Declaration of Independence at Memorial Plaza, you'll get a flag-raising from the Boy and Girl Scouts, the Fire Department and Emergency Services showing off their equipment, and a parade at 11:30 AM. The night keeps the energy going with a performance by the Ridgefield Community Band at 7:30 PM at Veterans Field, followed by fireworks at dusk (around 9:30 PM).
Independence Day in Millburn-Short Hills (9:00 AM - 9:30 PM) - Millburn High School is home to Jersey's most kid-centric Fourth celebration. Opening with a flag-raising in Taylor Park and the Annual Patriot Award Ceremony, the day will also feature a magician, a Kids D.J. Dance Party, a stilt walker, face-painting, ice cream trucks, a set by D.J. Entertainment, and, of course, fireworks at dusk.
Summit 4th of July Celebration (Noon-10:00 PM) - Boasting one of the widest varieties of activities of any of Jersey's Fourth of July festivities, Summit's 4th of July Celebration has everything from a fleet of food trucks to carnival rides to a plethora of children's activities which makes this a must for little ones and grown-ups alike. The evening will also feature a live performance from Daddy Pop and a 9:15 PM Memorial Field Fireworks Spectacular.
Jersey City July 4th Fireworks Celebration. (Noon - 10:00 PM) - Exchange Place Path Plaza is home to perhaps the most bombastic of New Jersey's Fourth of July shindigs -and with "Fireworks" in the title, you know what the show's star is. Helmed by the world-famous Fireworks by Grucci, the full day of local eats and treats is capped off by a 9:30 Fireworks display that will illuminate the sky visible from the Hudson River Walkway to Liberty State Park.
UB40's Freedom Festival and Fireworks (5:00 PM) - Since 1986, the Camden County Freedom Festival has brought out the stars for their Fourth of July bash, and this year is no exception. Wiggins Waterfront Park & Marina will be the site (and quite the sight) as the night begins with a salute to American veterans, followed by Philly favorite Tara Hendricks and then reggae superstars UB40. The night caps off with fireworks over the Delaware River from Serpico Pyrotechnics.
Fourth of July Fireworks Cruise (6:00 PM - 11:00 PM) - There's nothing like being on a cruise on a beautiful summer night. What could be better? How about some fireworks overhead? That's what you'll get with the aptly titled Fourth of July Fireworks Cruise departing from 180 Audrey Zapp Drive in Jersey City that evening. A live D.J., light food options, and a full bar ensure the most magical vibes making core memories for all of the view passing the Manhattan skyline and the Statue of Liberty. When it comes to patriotic ways to view fireworks, this is as American as it gets.
Bridgewater/Somerset County Independence Day Family Festival (6:00 PM - 11:00 PM) - If a nostalgic throwback-style Fourth of July lights up your personal night sky, this is where you want to be. Bring a picnic blanket and/or lawn chair to North Branch Park (which opens at 6:00 PM sharp, so if you're this type to attend multiple Fourth of July parties, this would be an ideal place to cap it off) and hear The New York Bee Gees covering 70s disco classic from 8:30 - 9:30 PM and again from 10:00 - 11:00 PM sandwiching the fireworks displays and keeping the party going long after the night sky clears back up.
Tropicana Atlantic City Fireworks (10:00 PM) - Can it truly be considered summer if you haven't seen the famous Tropicana Fireworks in Atlantic City? While they usually exclusively run all Saturdays through Labor Day, the one exception is the bonus fireworks on the Fourth of July, and they make their extra holiday date extra special! The beachfront-fired spectacle can be viewed from all over the boardwalk, ensuring the illuminated night sky you want to sing about.
Camp No-Be-Bo-Sco - Perhaps, instead of the big community shindigs, you have a boy scout in the family or an inner-boy scout you're looking to let set up Camp. If that's the case, Camp No-Be-Bo-Sco is the way to go for a back-to-nature Fourth of July. It's the Camp's 96th anniversary this year, so whether you're making an appointment for your troop or just passing through, this Camp in the Hardwick Township of New Jersey's Kittatinny Mountains is as good as camping gets. Suppose you need to help convince someone in your own troop who may not be the outdoors type to check it out. In that case, you can always entice them with the tidbit that Camp No-Be-Bo-Sco is the filming location of the original Friday the 13th, and what could be a better way to spend the Fourth of July than visiting where America's most iconic summer horror film took place?
Complete SJ & Jersey Shore 2023 4th of July Fireworks Guide
What would Fourth of July be without fireworks? And there are lots of them going off ALL OVER South Jersey and along the Jersey Shore. Check out our fireworks guide to find out when and where to catch them near you.
10 Fun Things To Do In New Jersey This Weekend
New Jersey may not have ranked very high on
Wallethubs
list of most fun states in the country, but here are 10 really fun things to do in Jersey this weekend!