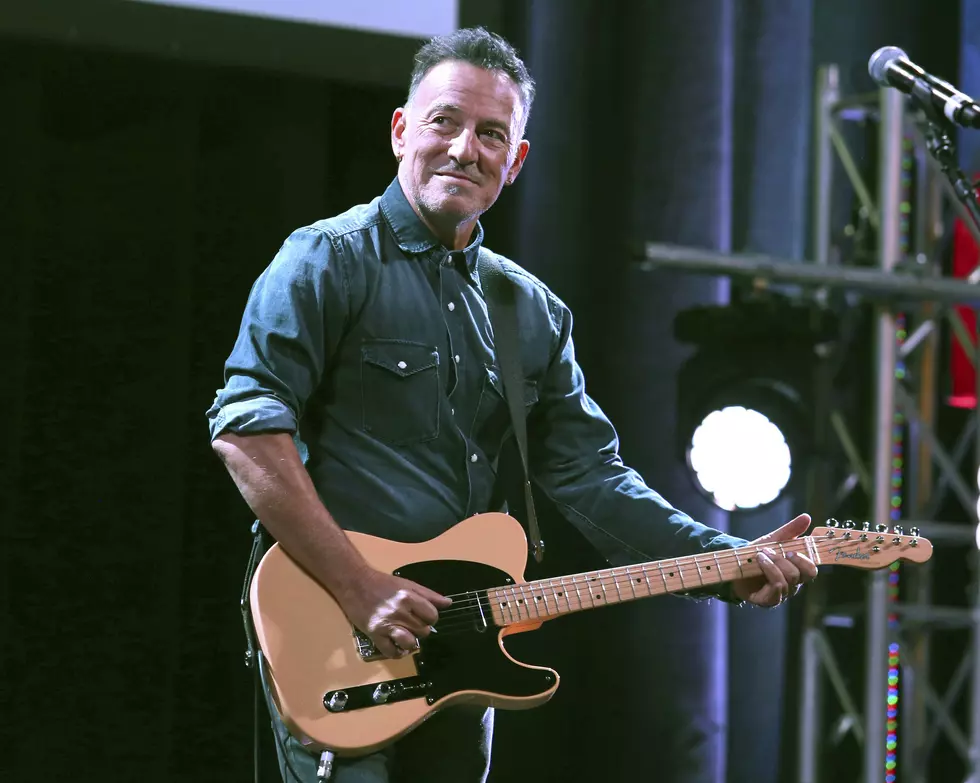 Incredible Tribute To The Boss Opens In Monmouth County, New Jersey
Greg Allen/Invision/AP
Glory Days, Brilliant Disguise, Born in the USA, Born To Run, Thunder Road, Dancing in the Dark...what's your favorite? If you've been to a live show to see The Boss than you know they are all music to our ears in Jersey. Now, there's a place to celebrate the life and career of everything Bruce Springsteen in our own backyard.
Listen to Shannon Holly mornings on 94.3 The Point and download our free 94.3 The Point app.
It was not allowed to shine in all it's glory due to the pandemic but now the tribute our hometown rock icon and Freehold native, Bruce Springsteen, is ready to impress this week.
The display is titled "Springsteen: His Hometown" and it represents the duration of The Boss' career and offers around 150 items from both the Monmouth County Historical Association and the Bruce Springsteen Archives and Center for American Music at Monmouth University. Special items for hard core fans include an original poster from Springsteen's first band, The Castiles and even a family scrapbook made by The Boss' Mom! There is plenty memorabilia from Springsteen's family and early life, his management and of course from his fans!  I feel like this is something everyone from Jersey should see at least once.
Bruce provided a soundtrack of Jersey pride...and Monmouth County is proud to share some of the most unique (and some debut items) from his amazing journey. If you're a true fan, you'll love this exhibit! "Springsteen: His Hometown" will be open Thursdays from 4 to 8 p.m. and Fridays, Saturdays and Sundays from noon to 5 p.m until July 31st. The exhibit will also be available for viewing on May 31 and on July 4th from noon to 5 p.m. Virtual tours will be available later this year as well.
Tickets are available on the MCHA website found here.  Fans can check out the display at the Monmouth County Historical Association building located at 70 Court St. in Freehold. Rock on!
The 40 Best Cover Songs by Rock Bands
LOOK: The Most Famous Actor Born Every Year