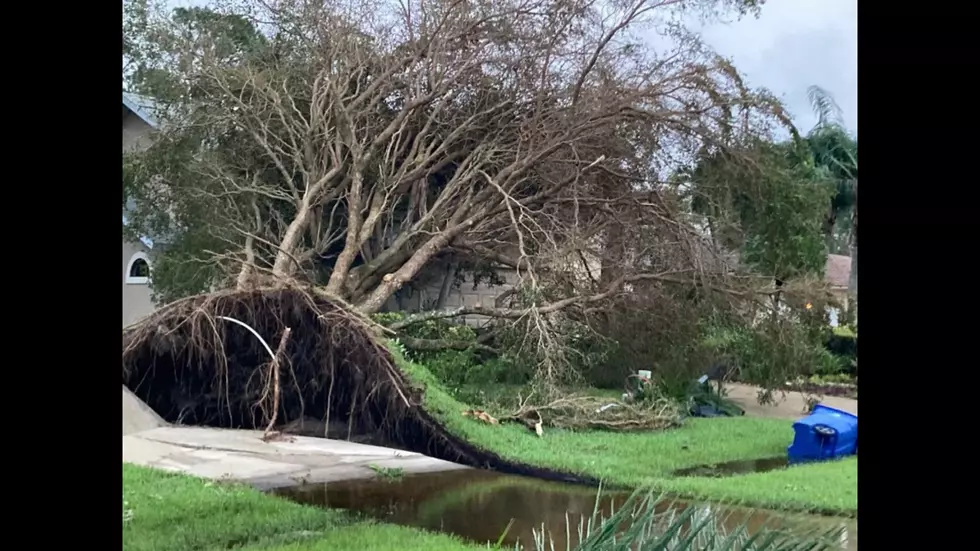 Hurricane Ian Has Sharks Swimming In The Florida Streets
Photo credit: Brian Holly
Hurricane Ian is the worst storm to make landfall along the southwestern coast of Florida, maybe ever.  It was a solid category 4.  Florida is one of those places where you are not only worrying about the storm and the damage, but you also have to worry about the wildlife as well.
Lou and I talked to my friend who is a teacher in Lee County, Florida and she painted a very scary picture for us.  She let us know that there are alligators swimming past her front door from the storm surge.  As if that is not enough, there is also a viral video of a shark swimming in the streets of Fort Myers (posted below).
So many people were stranded on their rooftops waiting for help due to the flooding.  My uncle who lives in Fort Myers shared this photo of his front yard with me.
If you are familiar with SWFL, then you know that Sanibel and Captiva Islands have only one way to get on and off of them and now it is severed.  The causeway is now demolished and not set to reopen until December.  Here is a photo of that crazy damage from the Florida Weather Center.
My friend also noted that there are snakes and all kinds of animals swimming in places that they normally wouldn't because of the aftermath.  This is the video that is going viral and it has been proven to be real.  There is actually a shark swimming on the street in Fort Myers, Florida.
Here is one of my oldest friends telling us on the show today about what Lee County, Florida is like right now.
Here in New Jersey we will get 2-3 inches of rain and some strong wind on Saturday but otherwise we are not going to have to deal with anything destructive. My heart goes out to all our friends and family in Florida!
Just a reminder that our weather challenges are not too far away. Here are some photos of New Jersey's worst Nor'easters.
Jersey Shore Nor'easter 2021 Listener Pictures
DID YOU KNOW: New Jersey has a volcano!