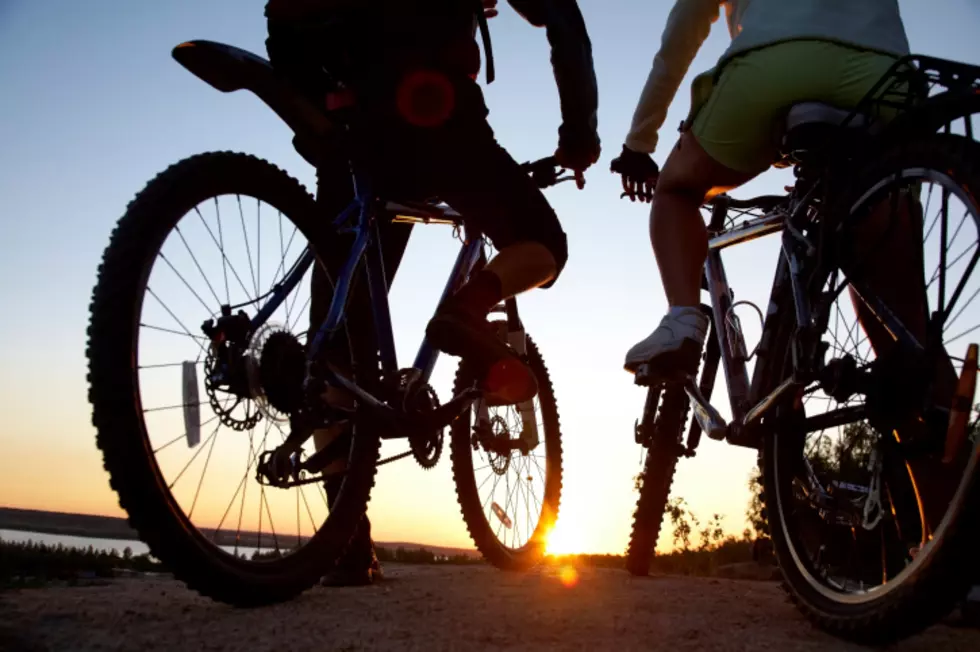 Yan Lev
March through mid-April is the ideal time to explore the diversity of the Garden State's Highlands, Shore, Piedmont and Outer Coastal Plain areas via hiking or biking.
It's the 'twixt 'n 'tween period: hunting seasons have concluded, with another six weeks before the spring turkey hunting season begins. Great wide range visibility as the foliage is just beginning to emerge, and the wildlife is really getting active.
New Jersey is home to state parks and forests, county parks, wildlife management areas and natural areas. North to south and east to west...hundreds loads of open public lands that offer hundreds of miles of outstanding hiking and trail biking opportunities.
Best of all is the weather: not hot, not cold and usually breezy enough provide a cooling effect to the inevitable sweat generated by the effort.
The hike or bike can be as strenuous or as relaxing as one wants to make it. We prefer the latter tack, taking time to scope the surroundings, take a trail detour to look for shed antlers, and observe the wildlife when the chance presents itself. Deer, turkeys, beavers, muskrats, 'possums, red tail hawks...even a bald eagle or two can be sighted.
In The Hawk listening area, miles of marked hiking trails abound in Wharton, Bass River, Penn and Brendan Byrne state forests, and Double Trouble and Allaire state parks. Add to these the trails in the Monmouth and Ocean county park systems (Turkey Swamp, Monmouth Battlefield, Cattus Island, Hartshorne Woods Park, and Huber Woods Park, to name a few). With a GPS, one can explore the latticework of unimproved roads, into the hundreds of miles, in the likes of the aforementioned state parks and forests as well as the Stafford Forge, Colliers Mills, Greenwood Forest, Assunpink, Forked River Mountain, and Manchester wildlife management areas. Again, to name but a few.
By all means pack a camera, snacks, water and a good tick/chigger/mosquito repellent. Use this liberally as the blood suckers are emerging.
Enter your number to get our free mobile app