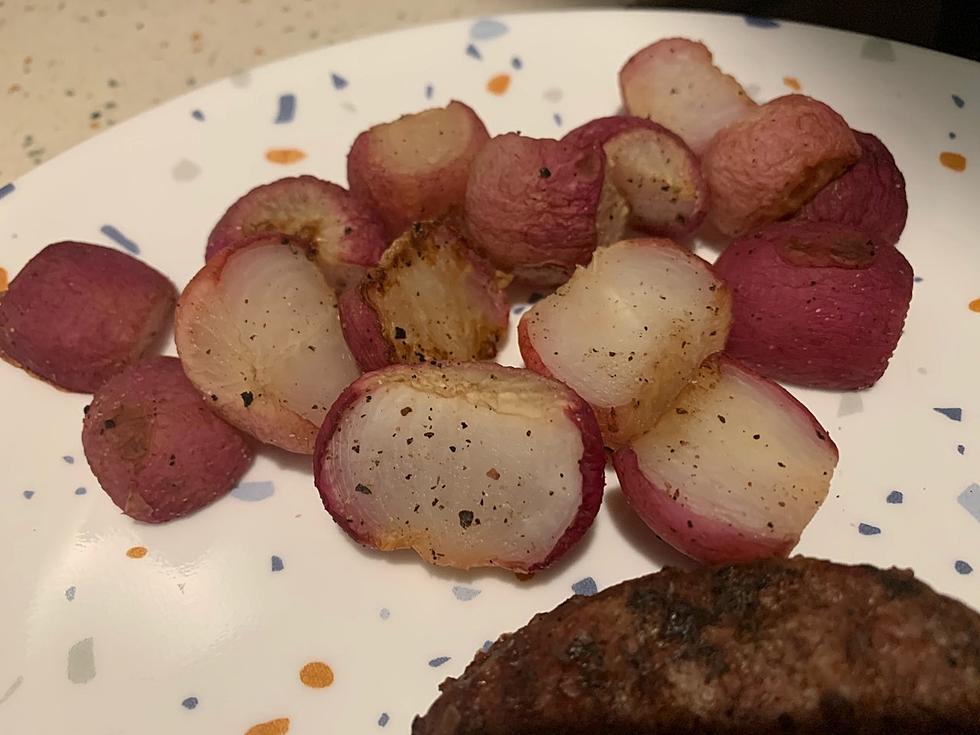 Hey Jersey Shore This Healthy Food Totally Took Me By Surprise!
Shawn Michaels
WOW! Talk about being taken by surprise! This vegetable totally fooled me into thinking it was a redskin potato
So this delicious treat is NOT a potato!  any guess as to what it is? I will tell you one thing, it tastes just like a potato, but without the starch and carbs. According to nowtolove.com.au when it comes to the potato "the downside of regular potatoes is that they are a high GI food, which means they cause a spike in your blood sugar as glucose is released into the blood quickly."
Now you know I love potatoes, I have never met a potato I didn't like lol but if I could have an almost calorie-free potato, would I try? You bet I would and that's where this unbelievable substitute for regular potatoes comes in.
What is this fantastic sub for my tots? it's the radish!  Yes, that little speck of red in your salad! it's unbelievable. When April cooked the radishes, they tasted very much like a small red potato
You have to try this recipe and you can enjoy these delicious, healthy, low-calorie veggies for yourself. By the way radishes are good for you, they improve immunity among other things. CLICK HERE for more benefits with the radish from fact.com.
Here is your recipe:
Take halfed radishes (wash and cut ends) and boil for 2-3 minutes
Season halves with onion powder, garlic, salt, pepper
 On baking sheet, bake at 475* for 20 minutes
Halfway through (10 minutes) mist with water or olive oil
Enjoy this delicious dish and let me know if you taste a tiny potato, I do :)
KEEP READING: See 25 natural ways to boost your immune system
KEEP READING: 15 Natural Ways to Improve Your Sleep