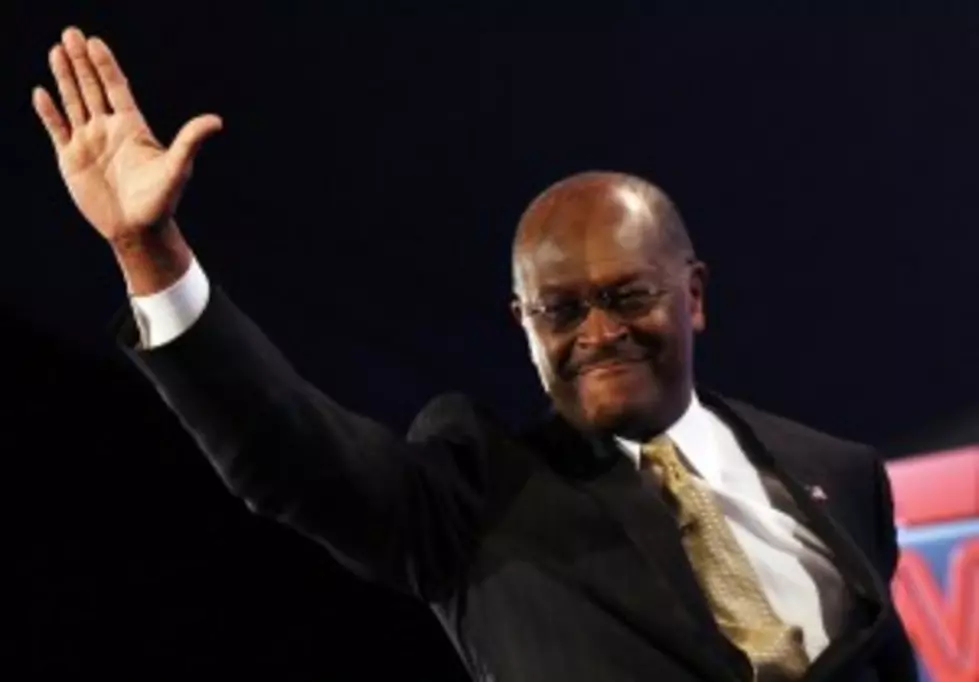 Here We Go Again: Herm Denies Wrongdoing
GOP Presidential candidate and Just a Bit Outside favorite, Herm Cain (he's Herm on our show), is at it again. A new blockbuster allegation has surfaced out of Washington in which a woman clains she and Herm had a 13-year extramarital affair that lasted until the presidential hopeful announced his candidacy earlier this year.
"Here we go again. I didn't do anything," Cain blurted out in a denial statement released on Monday.
Ginger White, the 46-year old accuser from Georgia, said in a televised interview with a FOX affiliate that Herm would buy her airplane tickets so she could join him in remote and far off destinations.
"It was fun," White said. "It was something that took me away from my humdrum life at the time. And it was exciting."
Pizza. Affairs. Excitement.
Herm in 2012, ladies and germs!