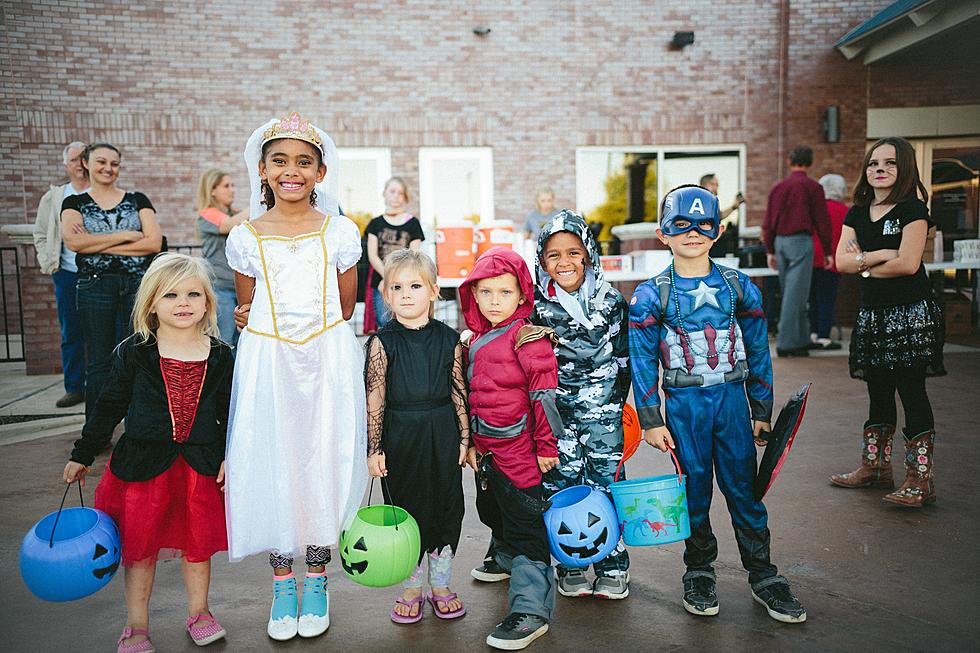 A Must Attend Halloween Family Event Is This Weekend In Ocean County, NJ
conner-baker-unsplash
Do you know what you are being for Halloween?
My friend is having a big Halloween party on the 30th and I am still undecided. I usually wear my bacon costume, but I'm thinking about changing it up this year. I've been binge-watching Squid Game on Netflix and a few of my friends want to dress up as the contestants??? I guess that would be a decent costume, what do you think...
Listen to Jimmy G nights on 94.3 The Point and download our free 94.3 The Point app.
Most importantly, there is a must-attend family Halloween event this weekend in Seaside Heights. The first-ever Halloween Fest will be taking place on October 22nd and 23rd. Halloween Fest on Friday, October 22nd will be from 4-10 pm & Saturday, October 23rd from Noon-10 pm.
All proceeds of the event will benefit the Seasides Heights Historical Museum and Resilient Minds On The Front Lines. Thanks to Seaside Heights Mayor, Anthony Vaz, and the Council, Here's everything you need to know about this weekend's event...
Halloween Fest will take place on the "Boo-Walk" and in the Carousel Petrified Pavilion.  Visit with vendors on the Boardwalk as you dance to the monster mash music!  Strolling magicians will mystify you with their talent and you never know what creepy characters are lurking around! Enter the Petrified Pavilion where you will go through the Tunnel of Terror!  Be sure to keep your HEAD about you as you walk through the tunnel of terror and make your way to the center of the pavilion to see Etco 1, the famous vehicle from the Ghostbusters movie franchise including the new Ghostbusters Afterlife coming this November. The Hemi Hearse will make an appearance and you NEVER KNOW who could be in it!  Inside the Pavilion, experience scary face painting classes, Caricatures, and photo opportunities with the Ghostbusters Vehicle. Shop among vendors selling toys, comics, and more.  Popcorn, candy, and food will be available for sale. Purchase a pumpkin from the pumpkin patch and decorate it at the pumpkin patch table.
Tickets are $5 and required for ages 5 and up. All tickets must be purchased online, you will not be able to purchase them at the event. GET YOUR TICKETS HERE!
P.S. - Seaside Heights better not be on this list...
The 20 Worst Towns in New Jersey to Live
LOOK: How Halloween has changed in the past 100 years