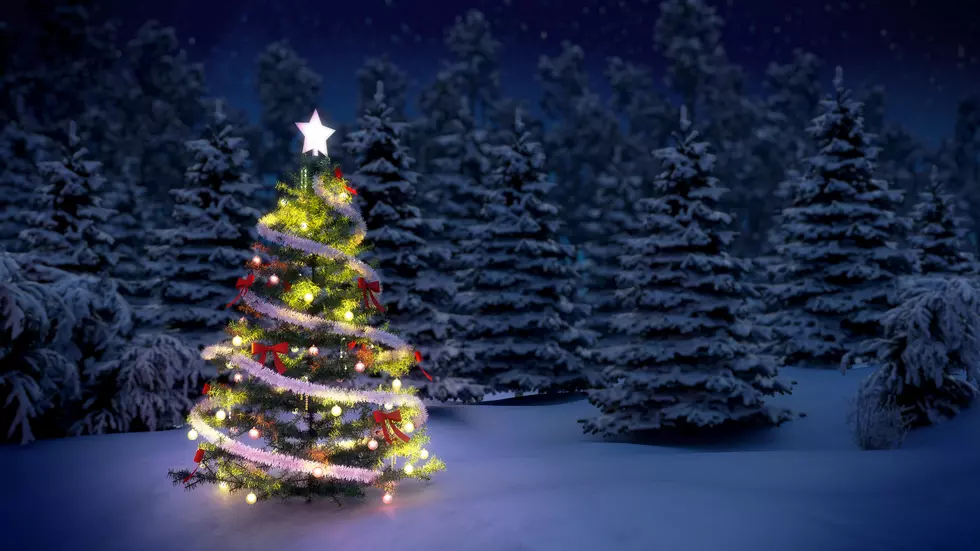 Fun! Have You Seen the Floating Christmas Tree in Tuckerton?
imtmphoto
Have YOU seen the floating Christmas Tree in Tuckerton? It is a unique tree because it basically is floating on the water. Not only is it on the water, but the lights are shining for all to see who drive through Tuckerton this Holiday Season.
If you are driving down Route Nine and going through Tuckerton at night you will see the floating Christmas tree on the lake across from the Tuckerton Seaport. At night the tree gives the impression it's floating on the water, well it kinda is.
How do they light this tree, which is in the middle of a lake? According to an APP.COM post....It began with a Girl Scouts project in 1961 which was put together by the late Peg Jacobi, a longtime former mayor, with her husband.  Mrs. Jacobi's husband (Jake) discovered a way to run the electric lines under the water to light the tree. The tree sits on a floating dock in the lake. In 2016 the tree was dedicated to the memory of Peg Jacobi.
Shawn Michaels 
So for 60 years now the "Tuckerton Floating Christmas Tree" has illuminated Lake Pohatcong in Southern Ocean County. It's a very "Jersey Shore" Christmas twist. Enjoy it every year.  The "Floating Tree" has once again been lit in Tuckerton across from the Tuckerton Seaport. Merry Christmas Ocean County.
Maybe take the family for a drive at night and see the floating tree :) a holiday treat for Christmas. This Sunday, December 5th it's Tuckerton's "Ye Olde Christmas" a fun holiday event with food, shopping, live nativity, and Santa.
The "Ye Olde Christmas" in Tuckerton kicks off this Sunday, December 5th at Noon.
A list of NJ malls where you can get photos with Santa this holiday season
More details and locations will be added as the holiday season progresses, so please check back often for updates. Malls are listed in alphabetical order.