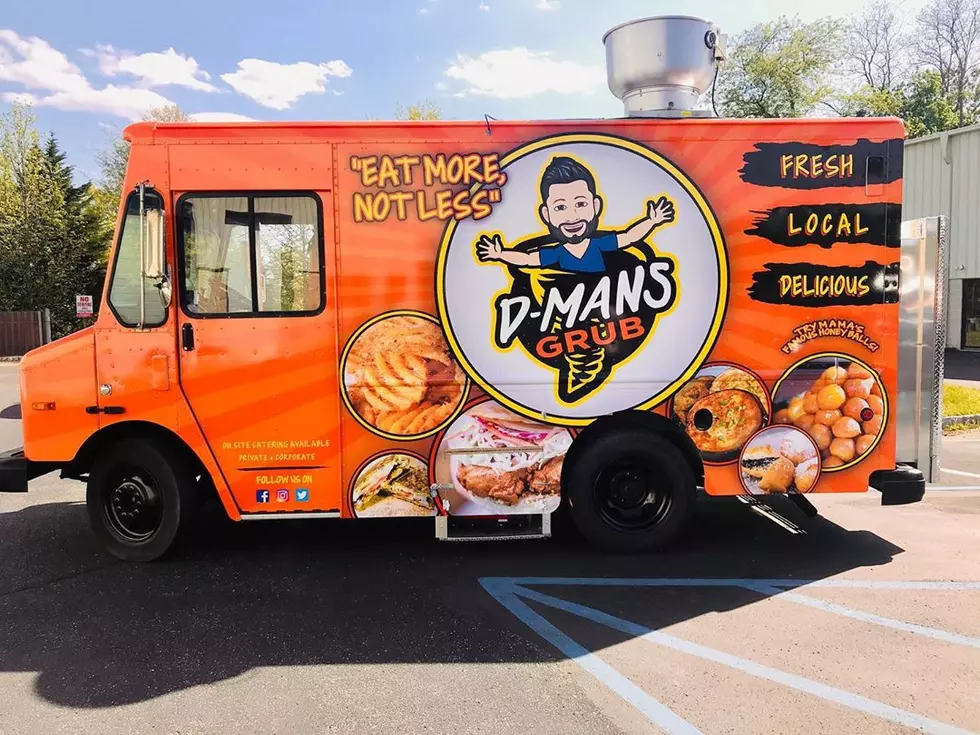 From Falafel To A Food Truck
instagram.com/dmansgrub/
The name "Falafel Brothers" is not just a marketing gimmick - they really are a group of brothers who created a restaurant to serve the food they grew up on, based around the recipes their mother used. One of the brothers has decided to spread his wings, expand his horizons, and start up his own food truck!
D-Man is the namesake of one of my favorite menu items (chicken kabob, lamb shawarms, falafel, lettuce, tomatoes, onions & tazeki sauce (no onions for me)), and he will take his food on the road in the D-Man's Grub truck.
The food truck will not just be an extension of the Falafel Brothers restaurant - D-Man will serve up a variety of foods like burgers, cheesesteaks, and hoagies. He will also have items that blend falafel with other foods, like a "falafadilla" (cheese quesadilla, falafel, fries, topped with pico, spicy ranch), falafel grilled cheese, and more. They also plan to change the menu weekly outside of a few staples.
No official opening date has been announced, but a location is confirmed! D-Man's Grub will set up shop in the parking lot at Red Rose Consignment at 77 Cassville Road in Jackson.
You can follow D-Man's Grub on Facebook, Instagram, and Twitter to get updates as far a Grand Opening, menu changes, and any other updates! Best of luck to D-Man, and hopefully I'll see him at food truck festivals around the Jersey Shore.
Enter your number to get our free mobile app
The Best NJ References On 'The Simpsons'