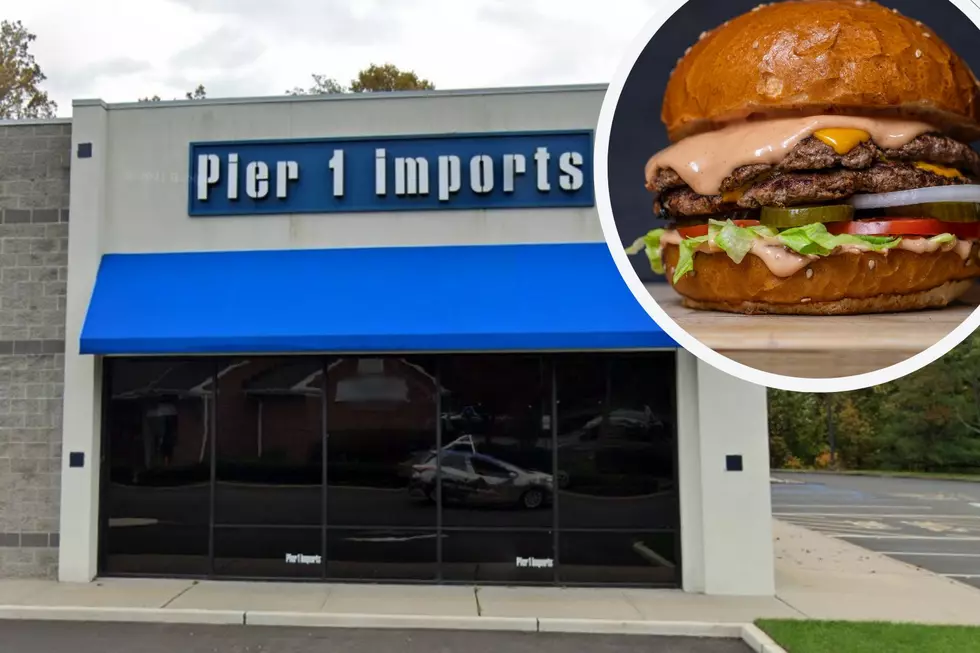 Popular Burger Chain Could Open In The Former Pier 1 Imports In Freehold, NJ
Photo by amirali mirhashemian on Unsplash / google maps / canva
If at first, you don't succeed, try and try again right? That's the approach one very popular burger chain is taking when it comes to opening a new location near the Jersey Shore.
Who doesn't love a good burger? There's nothing better than a thick Angus patty cooked to perfection and topped with your favorite toppings!
Whether you're cooking on the grill or headed out to one of the fantastic burger joints we have around Ocean and Monmouth counties, burgers are a staple.
Of course, you have you're awesome local spots like Burger 25, Woody's, and Beacon 70 all of which serve up tasty burgers.
You also have your chain restaurants that also serve good burgers like Smashburger, Red Robin, Five Guys, or Mr. Beast.
Personally, I prefer grillin' up my own burgers on the charcoal grill I have; toss a little Worcestershire, salt, and pepper on the patties ahead of time and you have one delicious meal.
However, there's one burger chain that's rapidly expanding in New Jersey, and trying to open up a brand new location in Freehold in the near future.
What Burger Chain Is Trying To Open A New Location In Freehold, NJ?
Specifically, this chain wants to open up a thirty-three hundred square foot double drive-through restaurant where Pier 1 Imports was located on Pond Road Plaza.
It's not the chains first time trying to open a new restaurant in Freehold either, back in 2018 the chain proposed a location at the old Getty Gas Station off Route 9 in Freehold, which was denied.
According to APP, Shake Shack is keeping their eyes on Freehold, with the intention of opening up a large restaurant in the old Pier 1 Imports that closed in 2020.
So far it's only a proposal, a drive-through is currently not permitted in that plot of land due to current zoning laws, reports APP.
I'll level with you, I've never been to a shake Shack but I've heard nothing but good things.
If you're looking to have a burger for lunch or dinner today though, rather than wait for Shake Shack to open up check out some of these awesome burger joints!
Where To Get The Juiciest Burgers At The Jersey Shore
Sometimes...you just need a solid burger.
The 25 Most Dangerous Cities in New Jersey