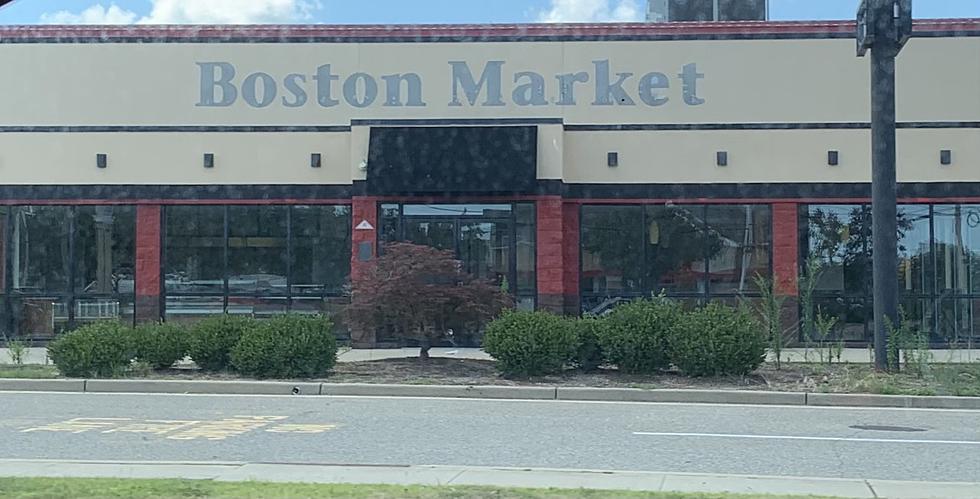 Former Boston Market is Still Empty in Brick, NJ?
Shawn Michaels
This is a follow-up on an earlier story, because after many months the former Bostom Market location in Brick Township remains empty, and are there any rumors of another eatery moving in?
It was in business for nearly 25 years on Brick Blvd in Brick Township, But earlier this year the Boston Market said farewell to Brick and closed its doors for good, leaving many hungry for Boston Market in the Brick area.
Listen to Shawn Michaels mornings on 92.7 WOBM and download our free 92.7 WOBM app
Following a search for more details, I really haven't come up with any information other than the fact that there still is no plan for the former Boston Market in Brick.
So again we throw out the question for YOU….what does Brick need at this point in time, along busy Brick Boulevard?
Would another restaurant be a perfect fit or should this location on this busy roadway, become something completely different? We want to hear what you are thinking about this site.
Maybe you heard something about the former Boston Market restaurant location? It may just be that we are going to have to continue to wait and see as to what happens.
I took these photos while passing by the location in Brick Township.
By the way, if you are missing your Boston Market in Brick, there is always Route 37 in Toms River or Route 9 in Howell Township. We will keep you posted and update any information we get …..
The 20 Dynamite New Jersey Diners That Are Too Tasty Not to Try
TOP 10: The best holiday TV specials of all time, ranked