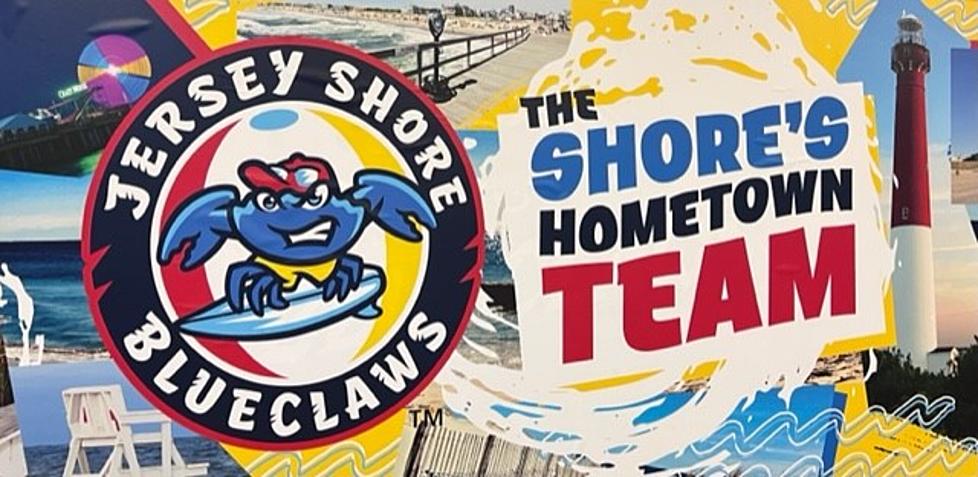 Find Out What is New This Season with the Jersey Shore BlueClaws in Lakewood, NJ
Shawn Michaels
Hey, baseball fans are you ready for the return of baseball here at the Jersey Shore? The Shore's hometown team is back in Lakewood at Shoretown Ballpark and we went out to see what's new with the Jersey Shore BlueClaws.
Opening night is this coming Friday, April 8th. The BlueClaws are home to take on the Aberdeen IronBirds, the Baltimore Orioles affiliate. Gametime is 7:05 pm. There will be fireworks after the game weather permitting. The BlueClaws will be home Friday, Saturday, and Sunday to take on Aberdeen at Shoretown Ballpark.
There is lots of excitement at the ballpark as the team gets ready and we took time to sit down with Director of Communications Greg Giombarrese and President and General Manager Joe Ricciutti. We thank the team for having us out and hope you will check out our interview with Joe and Greg below.
The next time you are out at Shoretown ballpark in Lakewood be sure to check out the brand new Blue Wave bar which is open to the public at every home game. In addition warm up during chilly night games at the firepit seating, perfect for April games when it gets a bit chilly.
We will keep you up to date on all BlueClaws news and hope to see you out at the ballpark. Don't forget you can get your BlueClaws tickets online at blueclaws.com or stop by the stadium box office. We will see you at the ballpark :)
Check Out More Family Fun Right Here at the Shore at Six Flags - Great Adventure
5 Changes to Six Flags Great Adventure for the 2022 Season
2022 Ocean County St. Patrick's Day Parade
Scenes from the 2022 Ocean County St. Patrick's Day Parade in Seaside Heights, New Jersey