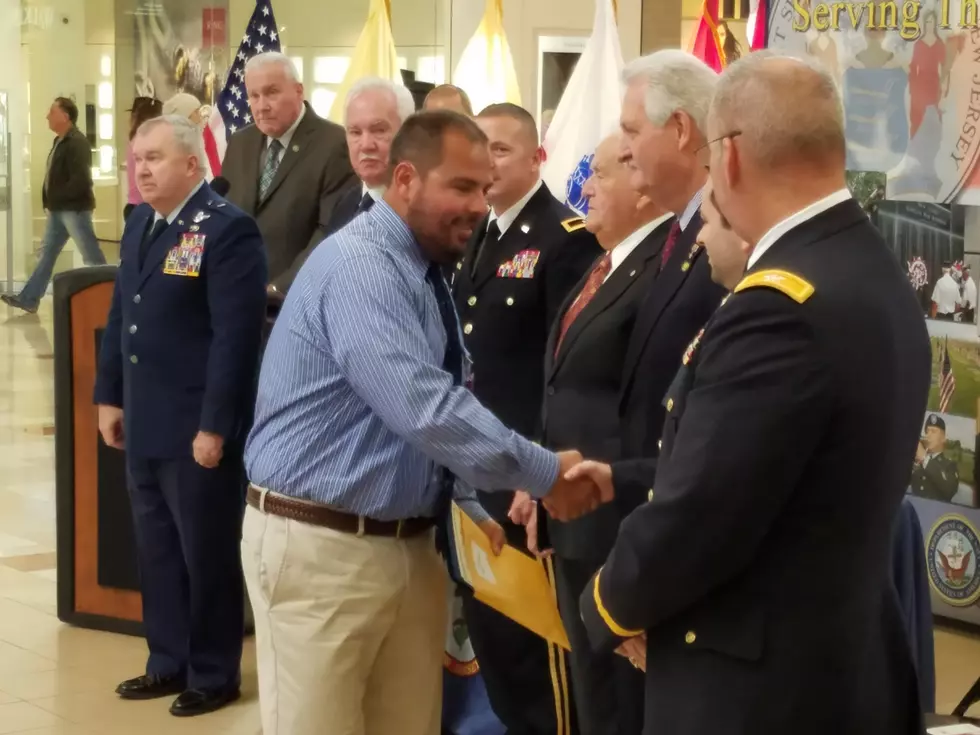 Everyday should be a day where we show appreciation for our active military and veterans
(Vin Ebenau, Townsquare Media)
Memorial Day is the day where we honor and remember those who served and made the ultimate sacrifice so we can have the freedoms we do.
Veterans Day is the day where we thank, honor and remember all military veterans for their service to our nation.
Perhaps, it's spending time with active military or veterans still with us, or paying a visit to their final resting place to pay respects and visit them to have conversations and pray, it's one of the things I do when I visit my Grandfather, who was a U.S. Army Corporal during the Korean War, and Grandmother.
I had a conversation though last year with John Dorrity, the Director of the Ocean County Veterans Services Bureau, a former Commander of the National Association of County Veterans Service Officers and the President of the New Jersey Association of Veterans Service Officers. He's also a Vietnam War veteran.
We spoke on the challenges facing veterans still today but also what we can do as a society to show appreciation for those who serve and have served.
One thing stuck out in particular.
"What can people do to honor Veterans? We can think. We can tell them we appreciate what they did," Dorrity told Townsquare Media News. "Everyday is Veterans Day to anyone who served in the military, every single day."

Contemplate that as you give a virtual salute to service to these military and veterans and then when you're out and come in contact with an active military service member or veteran -- how will you show appreciation and honor them, how will you work to help veterans when they're active service is done?
Honoring our Military and Veterans
First Responders Appreciation