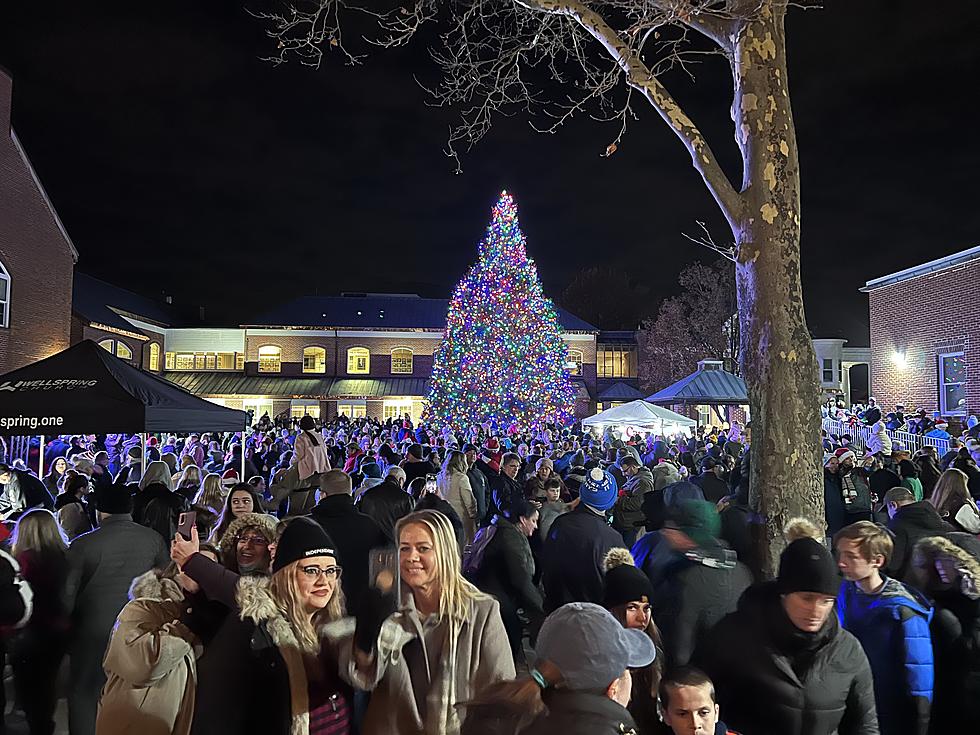 Downtown Toms River Christmas Tree Lighting 2021 [PHOTO GALLERY]
Shawn Michaels
It was a beautiful night and a return of the Annual Downtown Toms River Christmas Tree Lighting ceremony at the Toms River Town Hall Courtyard on the steps of the Ocean County Library.
It was a magical night, literally, in Downtown Toms River for the annual Christmas tree lighting. Music, Magic, Lights and Santa! Returning and brought to you by the Downtown Toms River Business Improvement District and part of the Winter Wonderland Weekend going on all this weekend in Downtown Toms River.
Listen to Shawn Michaels mornings on 92.7 WOBM and download our free 92.7 WOBM app
Shawn Michaels and Sue Moll were your hosts and if you missed the festivities be sure to check out the photo gallery below and see the magic in Toms River. Thanks to the TRBID, Mayor Hill, Toms River Fire Company Number 1, Toms River Police, Sponsors and local community groups who came together for a great night out and Christmas Spirit here in Ocean County.
MERRY CHRISTMAS 
Downtown Toms River Annual Christmas Tree Lighting
Take A Look At The Annual Christmas Tree Lighting with the Downtown Toms River Business Improvement District 2021
CHECK THEM OUT: 100 years of Christmas toys, gifts and fads