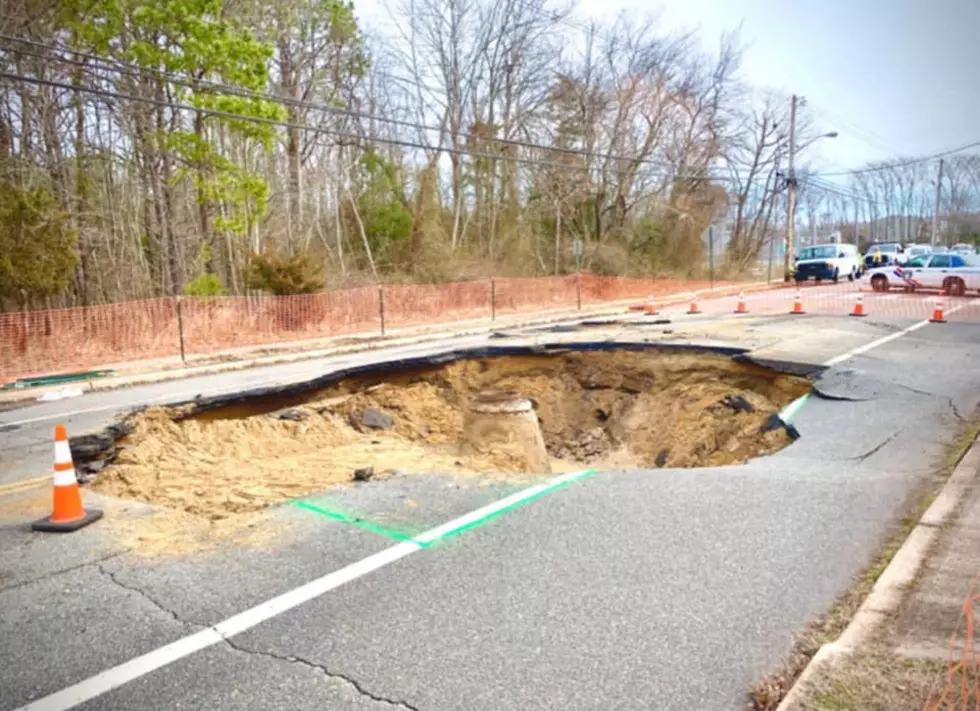 Check Out This Huge Sinkhole In Toms River
Toms River Police Department
WHOA! Get a load of this giant sinkhole that opened up on Windsor Avenue in Toms River!
Dang! Luckily no one was hurt when the ground opened up.
Windsor Avenue between League Road and Garfield Avenue will be closed around the clock until the repair is complete. Reports are the project could take 10 days, but could change depending on the amount of repairs utility crews have to do.
More from 105.7 the Hawk:
Enter your number to get our free mobile app