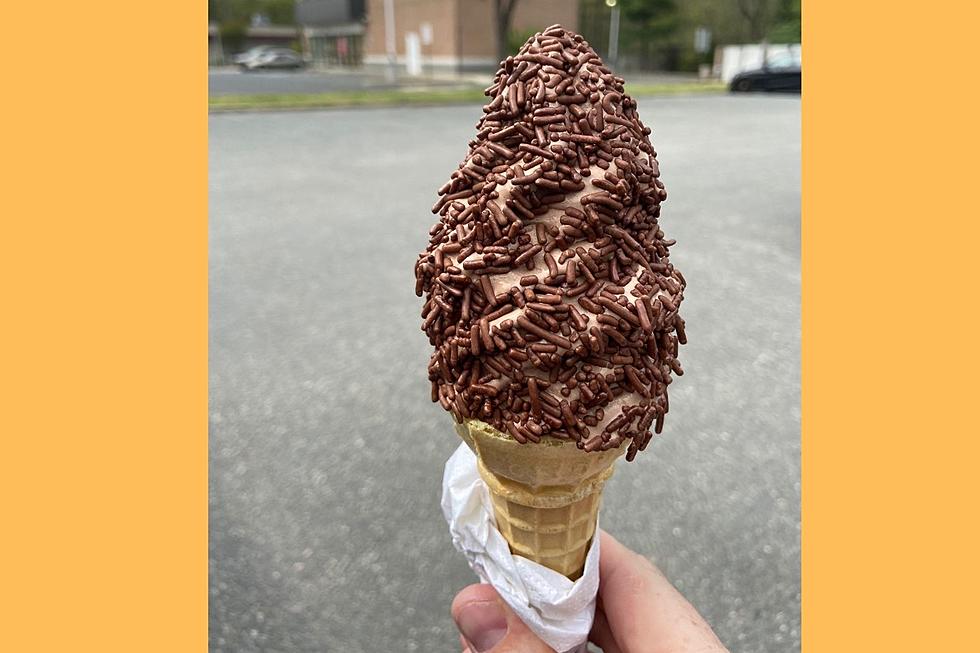 Brand New Forked River, New Jersey Ice Cream Shop Dishes Out Delicious Treats
Credit: JB
It's a big deal anytime a new business opens in Ocean County.  When one opens up that brings you back to the days of the ice cream truck rolling down your street, playing memorable music, and serving up some all-time favorites and incredible flavors, you must hear about it.  My son and I checked out opening weekend and want to share with you two big thumbs way up!  Here's the lowdown.

Listen to JB afternoons on 92.7 WOBM and download our free 92.7 WOBM app.
Located at 918 Lacey Road in Forked River, Mister Softee of Forked River opened up this past Friday.  It is so new, it's not even on the Mister Softee website yet!  If you're looking for a landmark to place it, it is just feet from the Bagel Hut and Shell.
I can vividly recall the Mister Softee truck strolling down my street and my brothers and me running to Mom asking for money in hopes we'd get there before the truck left.  The soft-serve chocolate ice cream with chocolate sprinkles was always my favorite.  When the competing truck came by with boxes of pre-made ice cream, it just wasn't the same.
Instead of waiting for a truck to randomly stroll down your street, you can stroll on into their location for sundaes, milkshakes, soda floats, cones, cups, soft serve, and a variety of flavors.  I had my favorite and Alex had a medium cookie dough cone.  When we were there they had these fun flavors ready for purchase:
Cookie Monster
Carrot Cake
Cookies & Cream
Banana
Coconut
Rocky Road
Blueberry Buckle
Cookie Dough
Thin Mint
Butter Pecan
Chocolate
Chocolate Caramel Fudge
Chocolate Covered Cherry
Chocolate Peanut Butter
Vanilla
Vanilla Caramel Cup
Sweet & Salty Crunch
THE SWEETEST ICE CREAM PARLORS AT THE JERSEY SHORE