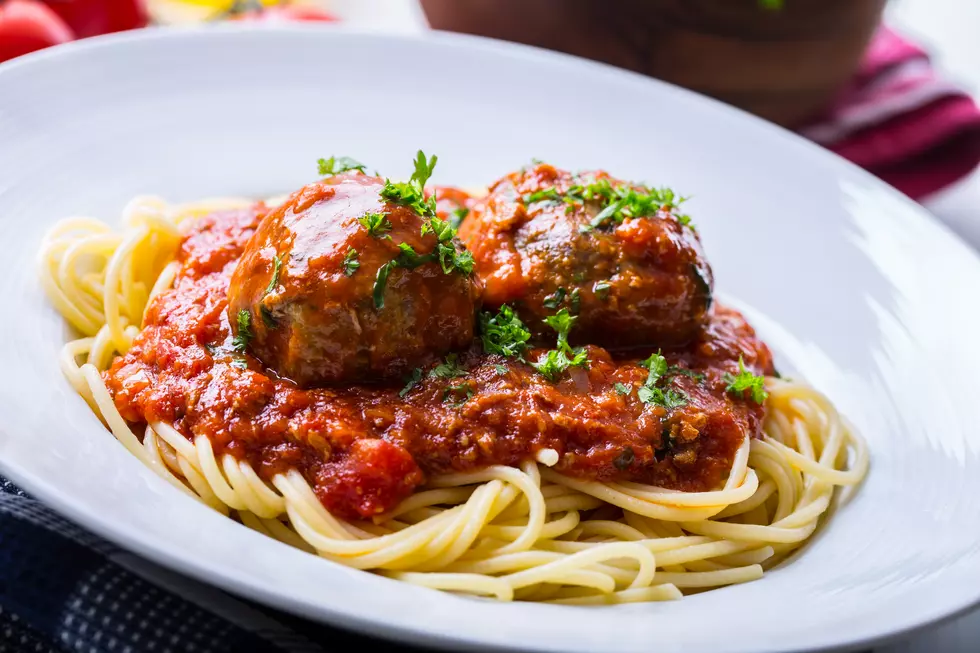 Who Has The Jersey Shore's Best Sauce?
MarianVejcik, Thinkstock
Well, the question has finally been answered and the Jersey Shore has spoken. Is it gravy or sauce?
The answer is it's sauce according to the listeners who reached out to me and Shannon during the morning show over the past few days. Now that has led us to maybe an even more difficult question. Who has the best sauce at the Jersey Shore.
Whatever your opinion is about that topic, we know you have a favorite sauce (not counting Mom's) and it's time for you to let us know where that delicious sauce is.You know the one, it's that sauce you can smell even when you're not at the restaurant. The one you dream about the whole day before you eat it.
The first step you can take is to nominate your favorite restaurant, pizzeria or catering place for their delicious red sauce (or gravy, whichever you like). Just click the nomination button and let us know who and where they are.
Then we'll compile all the nominations over the next few days, and then give you a chance to vote for your favorite on our 94.3 The Point App.So who's it going to be? There is no shortage of options. Is it Joe Leone's or Johnny G's or maybe Lubrano's or Vic's? The list goes on and on.
So get those nominations in and get ready to celebrate the Best Sauce at the Jersey Shore.This should be interesting!
Enter your number to get our free mobile app
LOOK: Here are the best small towns to live in across America