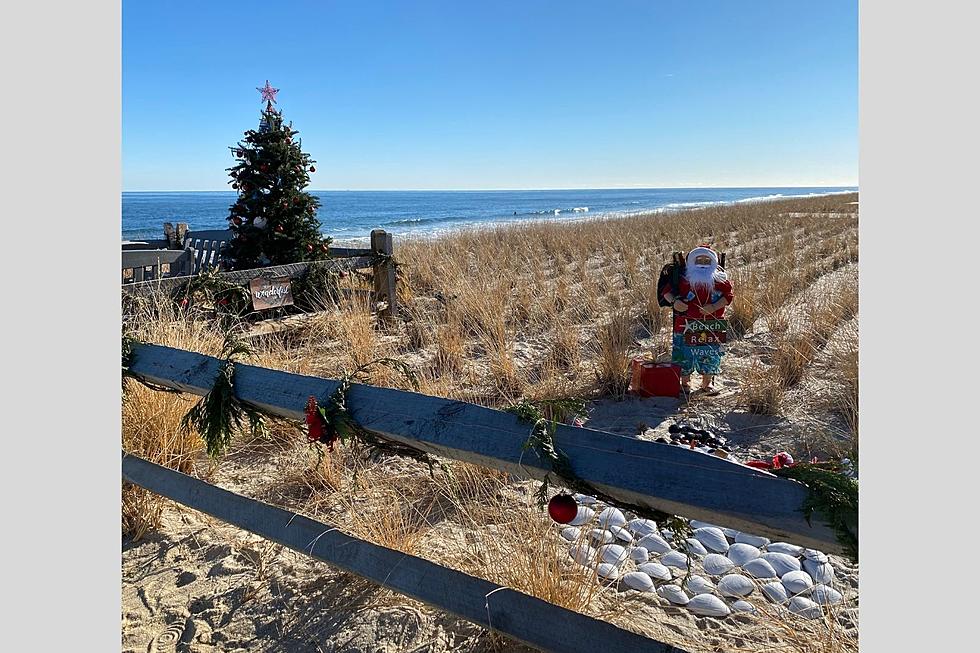 This Ocean County, NJ Christmas display is perfect for that holiday photo
Kyle Anthony
Since moving back to Ocean County, we are trying to continuously keep the girls busy around the area.  Of course, that requires visiting all the parks, that are accessible, to keep them entertained and burn off all of that energy.  The one thing we noticed, during the holidays season is every corner, every street has its own Christmas celebration.
During one excursion, we found, just off of Howe St. in Bay Head, New Jersey, a Christmas photo hotspot.  I mean, if you need a last-minute Christmas card photo, that will get delivered by the new year at this point, you have to check out this location.  Not only will you see a beach-ready Santa, a Christmas tree (these are a must) but you'll also see a 'gram ready location for that perfect holiday photo to share with all your friends and family.
Yes, let's be honest, I should probably just call it Instagram or social media but that's beside the point.
That spot has a nice large bench with a sign that says "Ho Ho Ho Howe St."  The sign isn't the eye-catching decoration that will catch your, or your follower's eye, it's the giant green Christmas tree made of seashells. The seashell Christmas tree, as impressive as it is, isn't the only shell art that you will enjoy.  You'll also find a pelican, dolphin, a glistening snowman.
From Brick to Toms River, and throughout the barrier peninsula, we are really enjoying the Christmas cheer that locals provide.
This location is perfect for you and the entire family to take that perfect Christmas photo.
Ho Ho Ho Howe St. Christmas Display
Our family found this hidden gem right in Bay Head, NJ. This Christmas display features a beach-ready Santa, Christmas Tree, and Shell Art to brighten up the holidays.
Christmas Lights around Lavallette, NJ
We took a trip around Lavallette, New Jersey to see the Christmas Lights. They did not disappoint.
20 Fabulous Christmas Light Displays Shining Brightly in Sue's Neighborhood of Bayville, NJ
Top 10 Treats For Your Christmas Bash