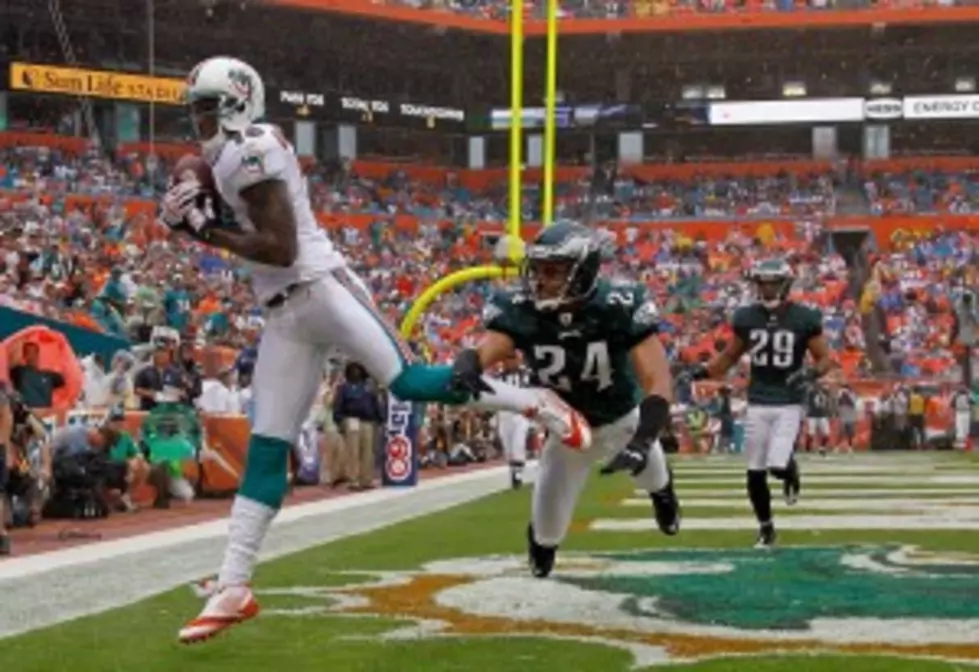 Asmougha The Jet: Best Deal Never Made
Jets general manager Mike Tannenbaum went hard after one of the most sought after free agents this past summer. The dream scenario would have led to Nnamdi Asomugha signing a lucrative contract to play corner opposite Darrelle Revis for Rex Ryan. When the all-pro decided to take his services to Philadelphia, it was seen as a disappointment. Almost a full season in the books, it doesn't look like that anymore.
Nnamdi was asked on a conference call this week how close he was to becoming a Jet.
'Oh, really close,' Asomugha said. 'I really liked the staff there in New York. I was really close with Rob Ryan, so I know that Rex, being his twin, would be very similar to him.' Asomugha had played for Oakland when Rob was the defensive coordinator there.
'During the 48 hours or whatever it was that we were able to talk,' Asomugha added, '[the Jets] were saying some really great things. I liked how the defense played. They were doing a lot of the things that I had done throughout my career, so there wouldn't be much adjusting or anything like that. I was really close.  Then, the Eagles came in that 11th hour or whatever it was. All along, I had always admired the Eagles. They were always the team that, if they were involved, that was where I wanted to be. At the end there, they did, they came in, so I managed to flip back to how I was thinking in the beginning. I said Philly had been the place since Day One, so that's the place that I should be.'
Nnamdi doesn't seem to have regret, despite the Eagles tough season.
'No, I don't regret it at all,' Asomugha replied. 'The thing that has been very difficult is not winning.'
While the Eagles defensive scheme hasn't used Asomugha to the best of his abilities, it's hard not to wonder if the hyped player coming from Oakland is still the same guy he once was. Missed tackles, poor coverage, and losing football have made the first year in Philadelphia a disaster. There could be a case made that Nnamdi would have thrived in Rex Ryan's man-to-man defense. He could have been a bargain for the Jets as they assembled the top corner tandem in at least a decade.
Or he could have struggled adapting to new surroundings, new defense, and winning expectations. New York lost out on the corner they wanted in August. On Sunday, they face him with a defense and team that has thrived without him.