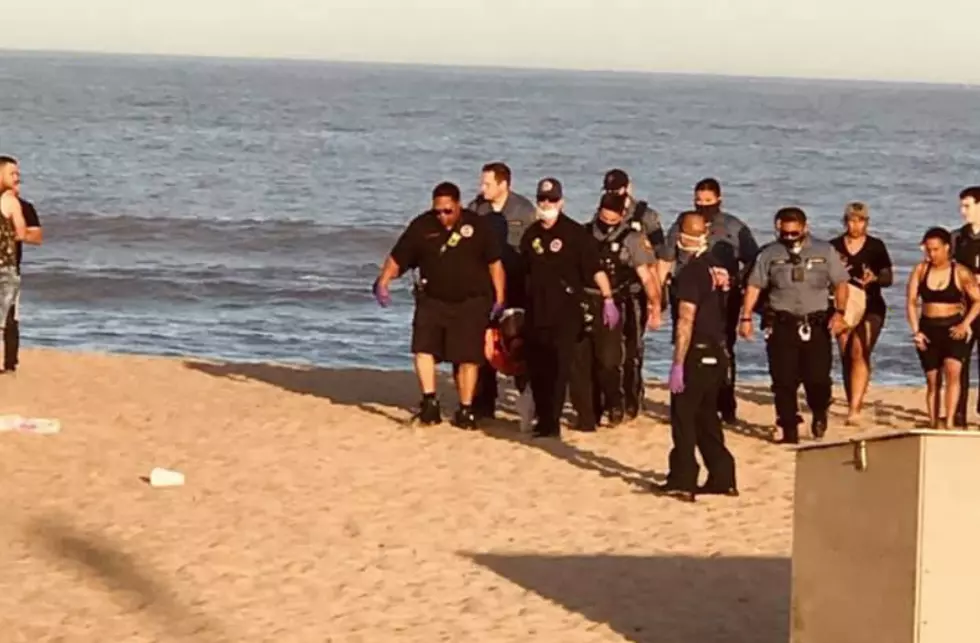 Asbury Park Police Officers Rescue Swimmers in Distress
via Asbury Park Police Nixle
ASBURY PARK — Two Monmouth County police officers are being hailed heroes after they saved distressed swimmers over the weekend, according to a social media post by the Asbury Park Police Department. 
As the summer season approaches, thousands of people will flock to Jersey Shore destinations, like Asbury Park beaches and boardwalks. As the population increases across Monmouth and Ocean counties in June, July, and August, police are constantly on high alert to ensure that everyone is safe. 
The Asbury Park Police and the Asbury Park Fire Department responded to a swimmer in distress on Saturday, May 30th, 2020, at 7:08 pm. Two swimmers were found to be in distress when officers arrived at the beach area near Second and Ocean Avenues. 
Asbury Park police officers Christopher Sylvia and Tess Martin, along with two good samaritans, rushed into the cold ocean war without hesitation, according to the statement. 
With the help of the two beachgoers that also rushed into the water, Officers Sylvia and Martin were able to pull the two victims out of the water and rush them onto the beach and into the hands of paramedics that we're arriving on the scene. 
The City of Asbury Park recently reopened beaches and boardwalks in the town under the guise of limiting the number of people in one area, social distancing, and follow other proper health precautions amid the outbreak of COVID-19, "Our goal is to keep our residents and visitors safe and keep our boardwalk and beaches open," Asbury Park Mayor John Moor said in a separate statement earlier this month. 
When the swimmers were in distress, there were likely no lifeguards on duty, which is why two samaritans had to intervene before authorities arrived on the scene. On the weekend and during holidays, beach hours are from 9:00 am until 6:00 pm, according to the City of Asbury Park's website. The incident happened almost an hour and ten minutes after a lifeguard would have been on duty. 
Enter your number to get our free mobile app
See the Must-Drive Roads in Every State