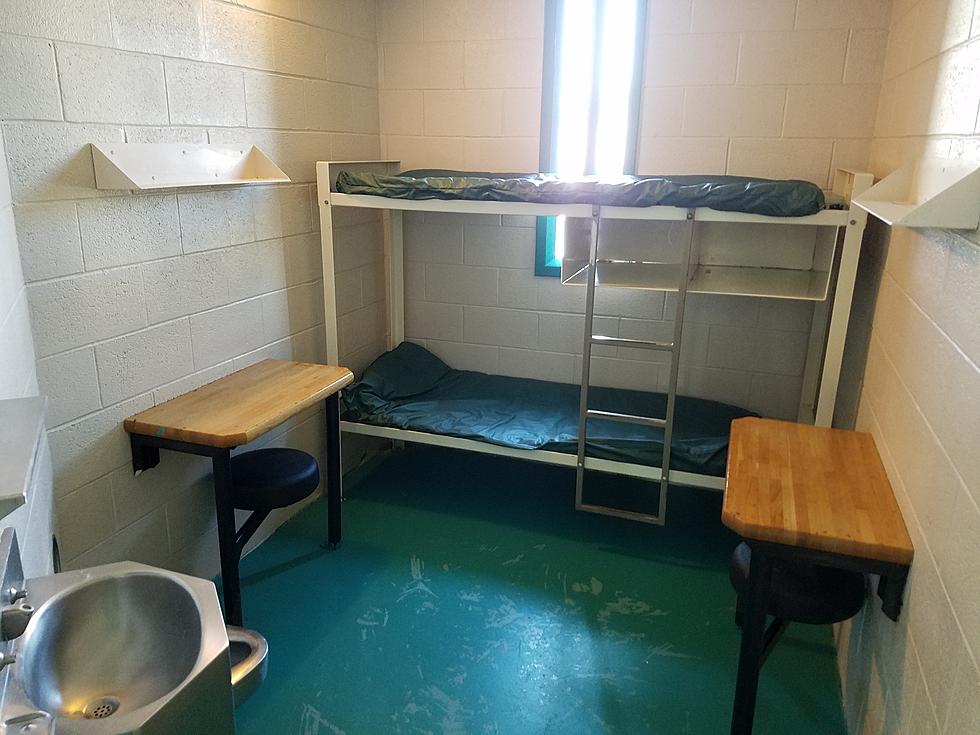 Asbury Park man charged for claiming to plant bomb at MC Probation Office
Prison cell at the Monmouth County Correctional Institute. (Vin Ebenau, Townsquare Media New Jersey)
An Asbury Park man remains jailed after being arrested for calling the Monmouth County Sheriff's Office 9-1-1 Communications Center August 12 and claiming that he planted a bomb at the Monmouth County Probation Office in Ocean Township.
For his efforts, 45-year old Teddy Dowe is being charged with two counts of creating a false public alarm, hindering and tampering with physical evidence.
Monmouth County Sheriff Shaun Golden said that the MCSO Investigations Unit conducted a thorough investigation through cell phone tracking and surveillance that led to Dowe's arrest at an apartment in Asbury Park on Aug. 13.
"Let this be a clear indication that these types of threats are taken very seriously and will not be tolerated, to ensure the safety of the people who live and work in Monmouth County," Sheriff Shaun Golden said in a statement. "This is a major disruption, causes fear to those who are targeted and ties up law enforcement resources, since the incidents are treated as potentially serious threats to the public."
Detectives from the Monmouth County Prosecutor's Office and the Asbury Park Police Department were also on hand to assist the Monmouth County Sheriff's Office in the arrest.
"Monmouth County first responders have carried a huge burden responding to these phony threats of bombs and active shooters. They take an emotional toll on the people affected by the hoax, and create an undue burden on valuable assets. These false bomb threats are not a game or joke, but a crime that will be aggressively pursued by this Office," Monmouth County Prosecutor Chris Gramiccioni said.
Dowe remains in the custody of the Monmouth County Corrections Division and awaits a detention hearing scheduled for Wednesday August 19.
You can follow Vin Ebenau on Twitter and Instagram and email news tips to vin.ebenau@townsquaremedia.com.
More From Townsquare Media Monmouth-Ocean:
Enter your number to get our free mobile app
How To Stay In Touch With Friends While Social Distancing