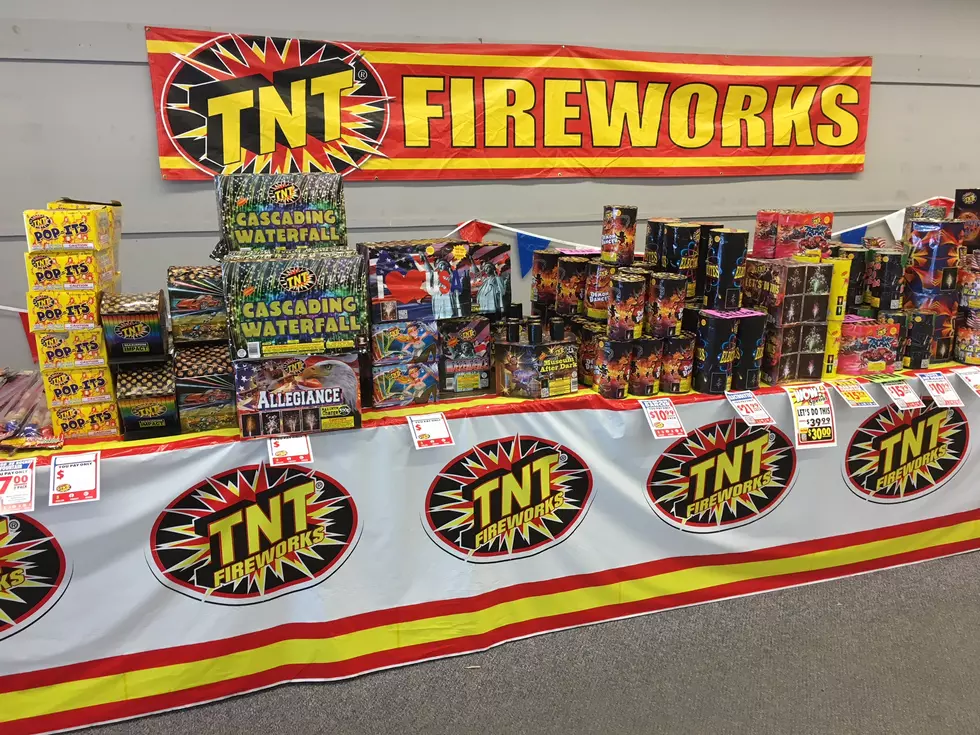 A NJ Fireworks Guide – What's Legal, What's Illegal
Fireworks for sale in Brick, ahead of July 4th holiday 2018 (Dino Flammia, Townsquare Media NJ)
Beachwood, Brick, and other towns around the state are issuing warnings to residents about fireworks as we approach Independence Day. Fireworks, even as small as sparklers, were illegal in New Jersey for a long time, up until 2017. That year, new rules were passed that allowed "ground based sparkling devices and novelties" but still banned "aerial" fireworks.
As we shared some of these stories (and others related to fireworks) on Facebook, I was stunned at how many people didn't understand that the fireworks packages you bought at Walmart or Target or ShopRite or literally any other store were obviously legal. I saw enough comments along the lines of "but they sell them in 7-Eleven!" that I guess there is still some confusion, but a business like Target is going to be well-aware of the regulations of the state each store is in.
NJ breaks down legal fireworks into a few categories:
De-Regulated Novelties
Sparklers

Morning glories
Wire stick sparklers

Smoke Devices

Smoke balls
Smoke cones
Smoke candles

Novelties

Snappers/pop drops
Snakes
Party poppers
Permitted "Non-Aerial" Sparkling Devices
Ground Sparkling Devices
Sparkling Wheel Devices
Ground Based Sparklers (up to 500 grams)

Cylindrical
Square
Cone
California Rocket Shaped Fountain
Got all that? Now, here's what is NOT legal:
Aerial Consumer Fireworks
Bottle rockets / Sky rockets
Firecrackers
Roman candles
Reloadable shell devices
Aerials
Single tube device with report
So, basically anything that stays on the ground, or just shoots out smoke or sparks is fine (unless it's a Roman candle). Anything that shoots off the ground or explodes, not fine.
LEGAL:
A wood stick or wire sparkler of not more than 100 grams of pyrotechnic mixture per item;
A hand held or ground based sparkling device which is non-explosive and non-aerial, which may produce a crackling or whistling effect, and contain 75 grams or less of pyrotechnic composition per tube or a total of 500 grams or less for multiple tubes; and
Snakes and glow worms, smoke devices, and trick noisemakers, which include party poppers, snappers, and drop pops, each consisting of 25/100 grains or less of explosive mixture.
ILLEGAL:
All consumer fireworks not specifically permitted including torpedoes, firecrackers, skyrockets, aerial devices and fireworks containing yellow or white phosphorous or mercury.
You got all that too? Here it is in the simplest terms: if you can buy it in a store in New Jersey, you're fine. If you have to go to Pennsylvania or Delaware or anywhere else, you can get busted.
Be safe, be respectful of your neighbors, and enjoy your holiday!
Enter your number to get our free mobile app
20 Best Selfie Spots in Asbury Park