California Might Switch To 4-Day Work Weeks; Would This Work In New Jersey?
vchal
Who knew New Jersey would ever actually want to copy California?
But alas, here we are.
One of the newest obsessions resurfacing in 2022 is having a healthy and thriving work life balance.
It's true. It has gone by the wayside quite a bit over the last decade.
Fun Fact: According to CBSNews.com, the typical American works approximately 1,770 hours every year. This is more than a 14th century peasant!
No. I'm not kidding.
But now, a California politician is taking this whole work life balance ordeal to the next level.
"After two years of being in the pandemic, we've had over 47 million employees leave their job looking for better opportunities," said California Assembly woman, Cristina Garcia according to CBSNews.com. "They're sending a clear message they want a better work-life balance — they want better emotional and mental health, and this is part of that discussion."
Darn right we are! So what is she proposing?
We've talked about switching to 4-day work weeks in the past, but now it could actually become a reality thanks to Ms. Garcia!
I KNOW!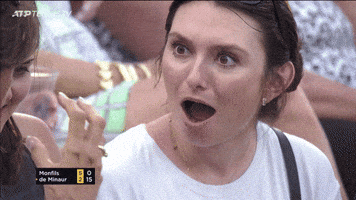 There is good news and bad news...but more specifically, for business owners and employers.
So let's get to the details.
California Might Switch To 4-Day Work Weeks; Would This Work In New Jersey?
A bill is being proposed in California that would require companies with 500 employees or me to switch to 4-day work weeks. Would this set up work in New Jersey? Let's find out:
This bill may only be on the table for California as of now, but what are your thoughts of a 4-day work week for New Jersey?
I have been loud and proud about my support for a 4-day work week for quite some time now.
Would it be an adjustment? Yes.
But would we do even better work, be more productive and creative if we have enough time to ourselves? I also believe yes.
Can I ask your thoughts? Could this work in New Jersey?
Email me at Nicole.Murray@townsquaremedia.com.
And when you are looking for things to do with your time off:
How Many of These Popular New Jersey Attractions Have You Been To?
The Joyous Jersey Shore and Why We Love it: From A to Z