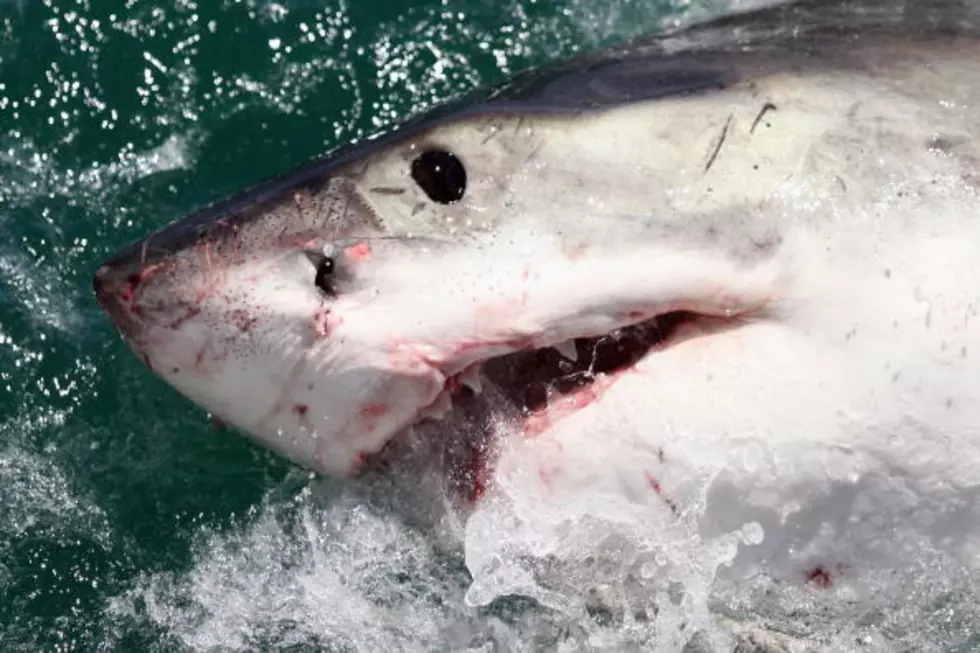 3,400 Pound Great White Shark Recorded in Wildwood Today
Getty Images/Dan Kitwood
UPDATE: This story is from May 7th, 2015.  For the latest on Mary Lee's whereabouts, CLICK HERE.
---
ORIGINAL STORY
Her name is Mary Lee, and she is 3,456 pounds to be exact!
She was originally tagged in Cape Cod back in 2012.
Well, Mary Lee is back!  The great white's tracker was recorded around 8AM this morning, 10 miles off of Wildwood. Then at 1:04PM, Mary Lee pinged again about 12 miles off the coast a little further north, right on the border of Avalon and Sea Isle City.
"The ocean temperature is still in the 50s and there is no one in the water and she is still 10 miles out so no panic mode"

 
Here are Mary Lee's recordings since 2012. Every time her dorsal fin rises above the water's surface, OCEARCH receives a "ping".
NEXT: First Look at Seaside Heights Skyride 2016