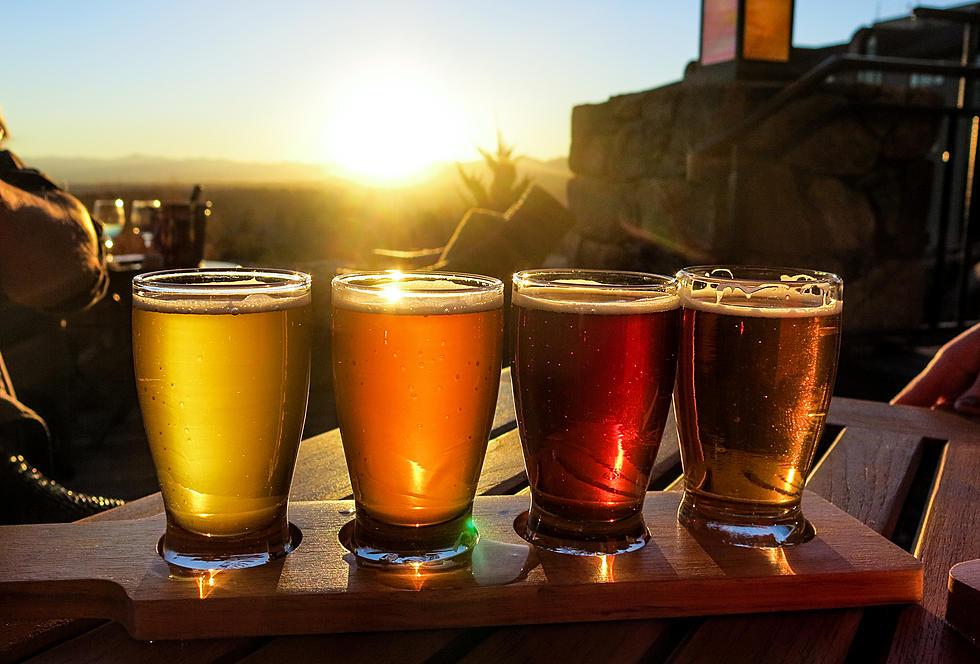 25 Thirsty States That Get Drunk On Beer. Where Does NJ Fall?
BristolDen
BEER!  Who doesn't like BEER?  Actually, I do know plenty of people who do not like beer.  I used to be one of them.  Well, I don't like tequila much anymore either, for the same reason.  But those are stories for another day.  Fortunately for me, I have my taste for beer again.  It's been back for quite some time.  I'm glad I do enjoy beer again.  The craft beer business is booming!  I love to try a new brew now and again.  Still too many IPA's
Locally, there are some really great breweries at the Jersey Shore.  Here are some of the favorites you listed on the 105.7 The Hawk Facebook page.
Listen to Rich DeSisto weekdays from 3 p.m. - 7 p.m. on 105.7 The Hawk and download our free 105.7 The Hawk app.
In 2018 a study was done by the National Institute of Alcohol Abuse and Alcoholism, to determine state total consumption of alcohol.  Each state's tax revenue data was used.
Then VINEPAIR, took that data and determined which state drinks the most beer by measuring the gallons of ethanol from beer consumed per capita.  VINEPAIR, describe itself as...
"the largest digital media company delivering accessible, entertaining, and inspiring content about drinks and the experiences you have with a glass in hand."
The facts revealed themselves.
Of the 50 states in America, here is the lowdown on the Top 25...
If we focus on the total gallons of beer consumed, the data ranks New Jersey at #14 of the 50 states.  California is on top.  Wyoming is at the bottom.  It must be noted that The District of Columbia shows up in this study at #49.
25 States That Like Their Beer
The Most Breathtaking Beach Bars in Monmouth County