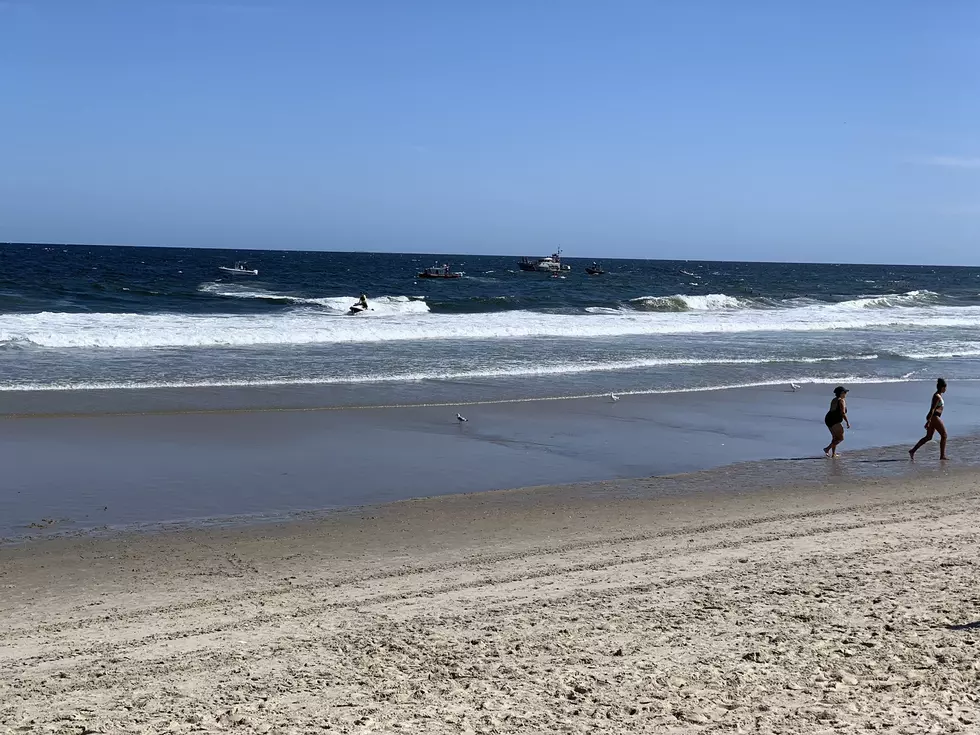 15-year-old swimmer from Ewing goes missing at Jersey Shore beach
Seach for a 15 year old boy off Spring Lake (Grant Kearns)
SPRING LAKE —  Police and lifeguards were looking for a 15-year-old boy swept up in the rough surf on Sunday afternoon.
Around 2:45 p.m., first responders helped a brother and sister in distress while swimming off Brighton Avenue Beach, Spring Lake Police chief Edward Kerr said.
A by-stander in the water was able to reach the female swimmer, and with lifeguards was able to get her to the beach safely.
Josiah Jeremiah Robison of Ewing remained missing as of Sunday night, Kerr said.
State Police, the U.S. Coast Guard, Monmouth County Sheriff's Office, and lifeguards from Spring Lake Heights, Sea Girt, Belmar, Manasquan, and Wall all helped search the waters from Ludlow Avenue Beach to Jersey Avenue beach, but were unable to locate Robinson.
Kerr also said, "Our thoughts and prayers go out to the family and friends during this tragedy."
Yellow flags were flying at Jersey Shore beaches today as the ocean was churned up by Hurricane Dorian, a category 5 hurricane headed towards the southeast coast of the United States.
"Major Hurricane Dorian is stirring up the entire Atlantic basin. We had a moderate risk of rip currents posted today, and the surf will only get rougher as Dorian gets closer this week," said Chief Meteorologist Dan Zarrow.