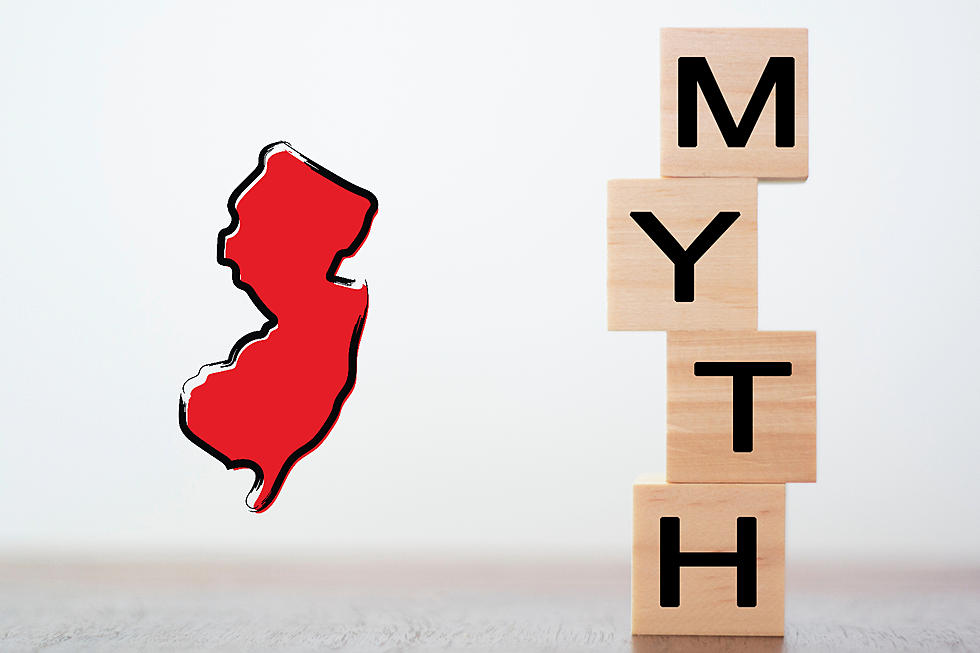 11 creepy NJ urban legends that people still believe
Adobe Express
It's hard to believe that New Jersey has so many urban legends that are so hard to believe and yet people still cling to the belief that they are true.
There are literally hundreds of these stories. I can't list them all here, so I've chosen some of the more well-known ones. I'm not sure other states have as many legends as we do.
Are we creative? Or just bored? Or, do any of these long-told urban legends really exist?
There are people who will swear that many if not all of these listed below are true.
😨 The Jersey Devil
You knew this had to come first of the list because he is the most famous and enduring of all of the ledges. Now they say that the Jersey Devil rose the pine barrens. It has been given various descriptions, including half man, half horse, or winged, hooved being, striking fear into those who dare to venture into the woods.
😨 The Gates of Hell
Clifton is home to a network of enigmatic underground tunnels known as the "Gates of Hell." These passages have birthed countless tales of hauntings and ghostly encounters.
😨 The Haunted Proprietary House
The historic mansion in Perth Amboy has earned a reputation for being haunted by various spirits, including that of a young girl named Phebe.
😨 The Blue Hole of Winslow
In Winslow, a deep, blue-colored sinkhole has stirred imaginations. Some believe it's a portal to another dimension, while others say it's a site of strange occurrences that defy explanation.
😨 The Ghost Tracks of Clinton Road
Along West Milford's Clinton Road, a stretch defies gravity. It's said that if you place your car in neutral, the ghosts of children will push it uphill.
😨 The Monkey-Man of New Jersey
The 1930s brought reports of a mysterious monkey-like creature in the Pine Barrens, giving rise to the enduring legend of the Monkey-Man.
😨 The Devil's Tower
Alpine hosts a peculiar stone tower with its own lore. Some claim it was constructed by a hermit practicing dark magic, while others believe it's a gateway to another realm.
😨 The Ghost Boy of Clinton Road
Clinton Road also harbors the tale of a spectral boy who appears, seeking a ride from unsuspecting drivers, only to vanish without a trace.
😨 The Midgetville of Totowa
Stories persist of a secluded community of little people dwelling in tiny houses in Totowa. They are said to guard their privacy fiercely and remain largely unseen. Those houses actually did exist until they were demolished a few years ago. the legend continues
😨 The Blue Holes of New Jersey
Beyond Winslow's Blue Hole, the state boasts other blue sinkholes, each accompanied by its own set of cryptic stories and urban legends.
😨 The Hookerman
It's said that an accident occurred on the train tracks of Budd Lake where a man lost his hand. If you stand on the tracks in the middle of the night, close to the time when the unfortunate man lost his hand, you will see a green light hanging above the tracks, bobbing up and down the same stretch of land. This ominous figure, with a hook for a hand, haunts local lover's lanes in rural New Jersey.
Myriad websites, books and magazines have been devoted to these urban legends in the overall weirdness of New Jersey. And these legends have become part of our unique folklore.
The roots of these Garden State mysteries may lie in myths, rumors, storytelling, and exaggeration, but they continue to intrigue people and there are those that will swear by their authenticity.
"50
8 sharks you may find off New Jersey's coast
Opinions expressed in the post above are those of New Jersey 101.5 talk show host Judi Franco only.
You can now listen to Dennis & Judi — On Demand! Hear New Jersey's favorite best friends anytime, anywhere and any day of the week. Download the Dennis & Judi show wherever you get podcasts, on our free app, or listen right now.