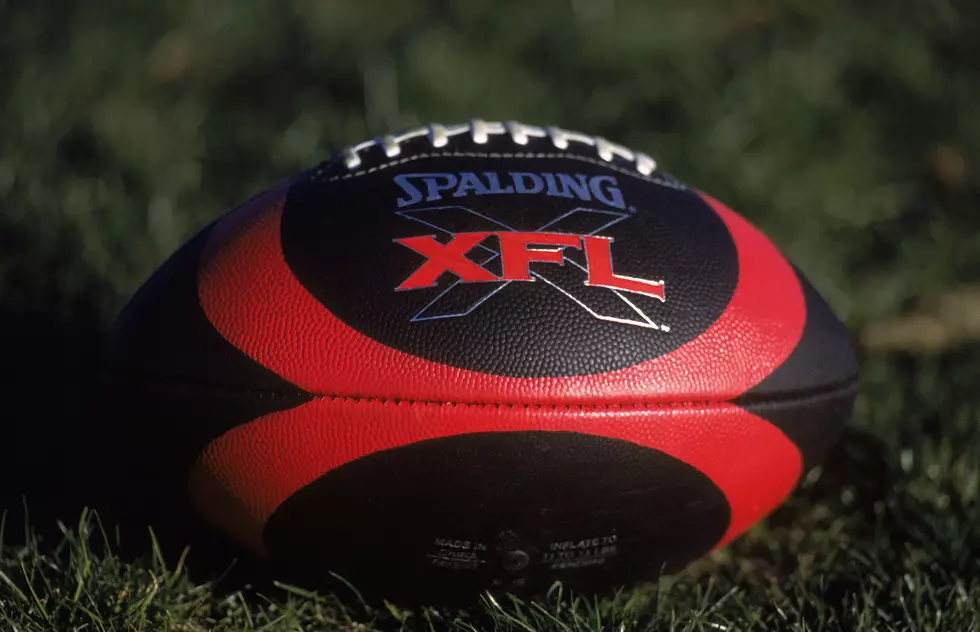 XFL Reveals Team Names And Logos
Jeff Gross/Allsport/Getty Images
The XFL is returning next year, and the league finally announced team names and logos for each city.
So, those are all...something. Here's the isolated hype video for the New York Guardians:
I'll be honest, I don't hate the name "Guardians", but it still doesn't feel like a professional sports team name. And the logo...I'm not sure how that is supposed to read 'gargoyle', when it looks like a sort of grey, angry Sphinx head.
I may be the only one, but I liked the old NY/NJ Hitmen nickname. I remember a lot of people getting butthurt over the stereotype that everyone from New York and New Jersey has some connection to the mob, but whatever, it was a good team name.
At the moment, the league has signed one player - former NFL quarterback Landry Jones. Yes, THE Landry Jones!
As far as the whole league, here's my quick impressions:
Dallas Renegades - eye-rolling name, mediocre logo
Houston Roughnecks - decent name, pretty good logo
LA Wildcats - PeeWee football name, horrid logo
New York Guardians - good-ish name, bland logo
St. Louis BattleHawks - weird name, comic book logo
Seattle Dragons - high school nickname, clip-art logo
Tampa Bay Vipers - bad name, but the logo is growing on me
DC Defenders - bad name, but my favorite logo of the bunch
What do you think of our new local team?
More from 105.7 the Hawk: