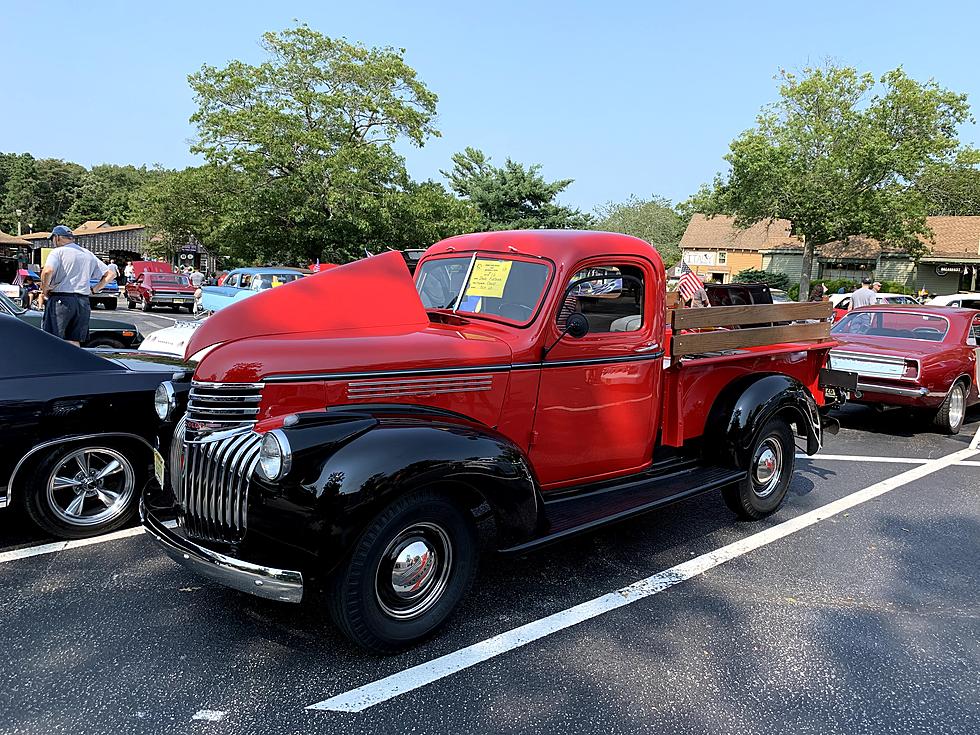 WOW! Rev Those Engines! Fantastic Classic Autos at the Jersey Shore
Shawn Michaels
So this past weekend April and I had our Sunday day trip canceled and we were looking for a quick fix because it was beautiful weather and we wanted to get out and about.
The Giants game wasn't until 4:30 so we had lots of time to head out and have a quick adventure. By the way, the Giants started off on the "wrong" foot....anyway we decided to head to beautiful historic Smithville.
Listen to Shawn Michaels mornings on 92.7 WOBM and download our free 92.7 WOBM app
If you have visited historic Smithville you know it's a cute little town with a village full of unique shops and places to eat...fun for the whole family. If you have never been to Smithville you need to take a quick trip down the Garden State Parkway...a short ride from Ocean County.
When we arrived at Smithville we were surprised because they were having a wonderful classic auto show. It was the Jersey Cape Region AACA Smithville Show and it featured fantastic classic autos. We strolled around and took in the show and I grabbed a bunch of photos to share with you. There are beautiful autos from the '20s through the '80s for you to take a look at in my "mega" photo gallery.
My personal favorite is the 1966 silver Corvette! a beauty and it reminded me of Luke Skywalker in the movie "Corvette Summer" lol do you remember that one? I always loved the Corvette.
Take a peek at my photos and let me know your favorite?
Rev Those Engines! Fantastic Jersey Shore Classic Autos
Take a look at terrific classic cars and trucks at the Jersey Cape Region AACA Smithville Show
Every Extraordinary New Jersey Eatery Featured on The Food Network