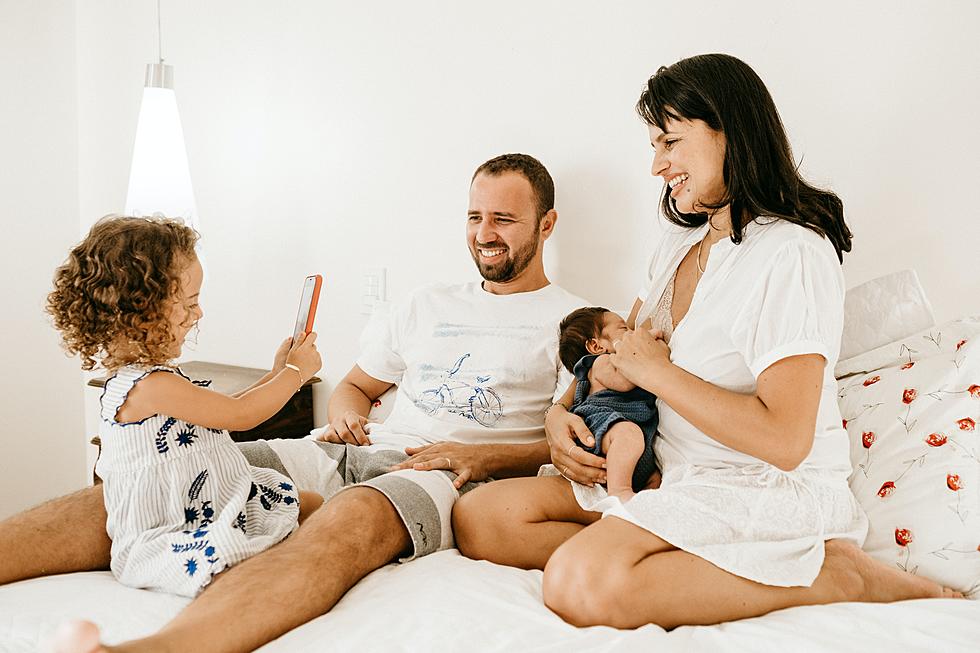 A Big Reason Why Most Jersey Shore Parents Deserve A Pat On The Back
jonathan-borba-unsplash
In the news world, "bad news is good news." On a daily basis, we see a ton of negative news headlines because media outlets know those stories will generate viewership and revenue. To be honest, I hate it...
This article is the exact opposite - GOOD NEWS IS GOOD NEWS!
While experiencing a wonderful Jersey Shore event, I saw some things that simply need to be talked about.
This is a big reason why most Jersey Shore parents deserve a pat on the back...
Listen to Jimmy G nights on 94.3 The Point and download our free 94.3 The Point app.
On Saturday, October 9th, 94.3 The Point was a part of the 3rd annual Manasquan Intracoastal Tug. Jersey's biggest tug-of-war event is special and I believe it will be around for many years to come. The organizers do a tremendous job and we are very thankful we get to be a sponsor each year.
The 94.3 The Point team competed in the first heat. We were on the Manasquan side and our competitor, 105.7 The Hawk was on the Point Pleasant side. The 94.3 The Point team dominated and we greatly appreciate our listeners who joined us...
After the tug-of-war match, I spent the day hanging out at our vendor site. Hundreds of families came to our tent to play games and win prizes. Our life-sized connect four board is a fan favorite and I am not lying when I say this, I must have played over five hundred games of connect four. It was a long day, but I am very thankful I had the chance to spend time with many Jersey Shore families...
It was a blast getting to know families from Manasquan, Brielle, Sea Girt, Spring Lake, Wall, and many other New Jersey towns. When playing connect four and having side conversations, I couldn't help but notice how well mannered each kid was. I must have met over a hundred kids and each kid was polite. Every kid was saying, "Thank you." - "Yes, please." - each kid waited patiently in line. Some of them even worked together in teams. No kids were misbehaving, it was nothing but a memorable time...
Now, I don't have kids, yet and I understand this is such a simple topic, but it was really refreshing to see. It's a big reason why most Jersey Shore parents deserve a pat on the back. As parents, you are doing a wonderful job and you should be proud of how you are raising your young ones. Thank you for always listening to 94.3 The Point! - Jimmy G
Squan make the list? These are the 25 Best Places To Live in New Jersey
Stacker
compiled a list of the best places to live in New Jersey using data from
Niche
. Niche ranks places to live based on a variety of factors including cost of living, schools, health care, recreation, and weather. Cities, suburbs, and towns were included. Listings and images are from
realtor.com
.
On the list, there's a robust mix of offerings from great schools and nightlife to high walkability and public parks. Some areas have enjoyed rapid growth thanks to new businesses moving to the area, while others offer glimpses into area history with well-preserved architecture and museums. Keep reading to see if your hometown made the list.
Who would have thought...
25 Famous People That Were Surprisingly Born In The State Of New Jersey