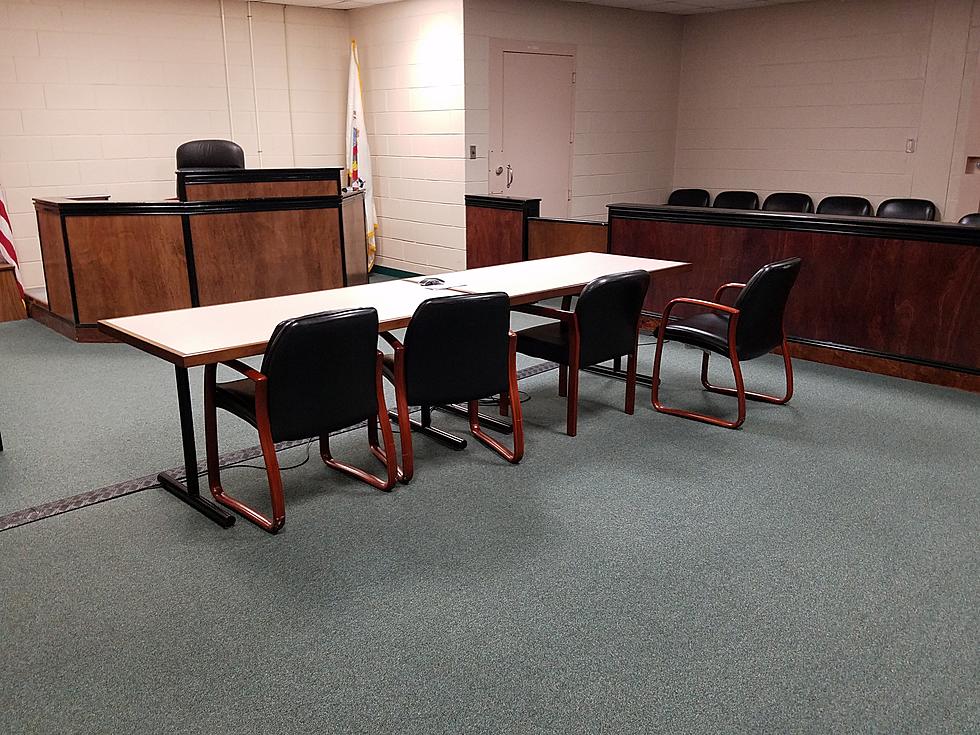 Whiting man faces up to 20-years for firing shots at home in Marlboro
Court room at the Monmouth County Correctional Institute. (Vin Ebenau, Townsquare Media New Jersey)
The Whiting man who fired a round of shots at a home in Marlboro in April of 2020 has been indicted by a Monmouth County Grand Jury and faces up to two-decades in prison.
Listen to Vin Ebenau mornings on Townsquare Media Jersey Shore Radio Stations, email him news tips here, and download our free app.
Acting Monmouth County Prosecutor Lori Linskey announced that the Grand Jury handed up the three count indictment Thursday against Joseph M. Galli, 27, of Whiting, on one count of 2nd degree Unlawful Possession of a Firearm, one count of 2nd degree Possession of a Firearm for an Unlawful Purpose and one count of 2nd degree Certain Persons Not to Possess a Weapon.
Galli, who lives in the Whiting section of Manchester, was arrested at his job in Burlington County by the BC Prosecutors Office on July 15, 2020.
The shooting incident took place on April 7, shortly before 3:37 am, which is when Marlboro Police arrived to the Dutch Lane Road and Moore Road area for a report of shots fired.
There have been no reported injuries from the shooting incident.
Marlboro Police and the Monmouth County Prosecutors Office investigate the shooting and learned that a weapon was fired several times from a moving vehicle towards a home which left evidence behind at the 59 Dutch Lane Road address.
They later uncovered that Galli was the one who fired the shots into the home and began looking for a motive as well which did include why that particular house as he had no connection to the residents who lived there.
Following the arrest, charges and indictment of Galli, he now faces between ten and twenty years in state prison, subject to a mandatory five years of parole ineligibility.
The case is assigned to Monmouth County Assistant Prosecutor Alissa Goetz.
Galli is represented by David Gelman Esq., of Cherry Hill.
Have You Seen Them? Monmouth County's Most Wanted