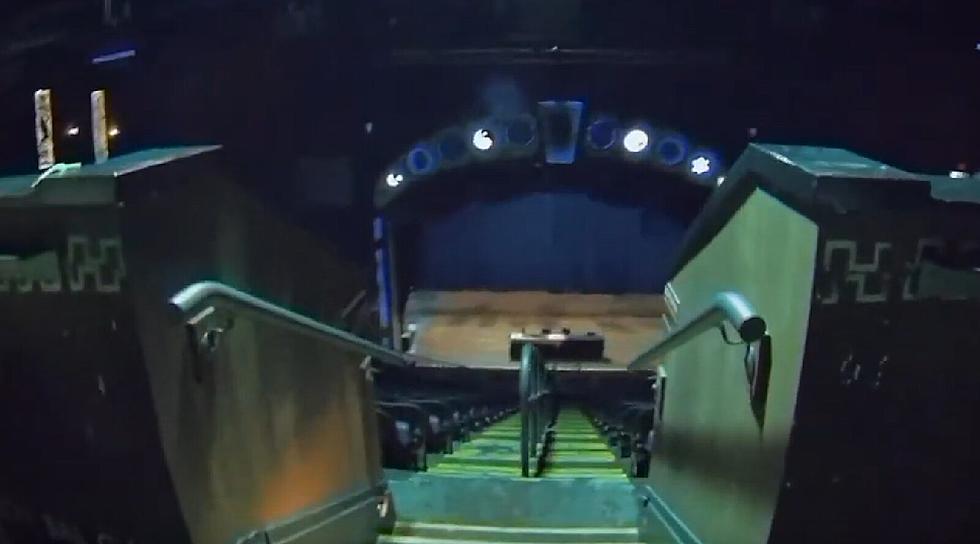 Was This The Best Place to Catch a Concert in Atlantic City?
YouTube Jay Drone
There was definitely a vibe.
It was definitely loud.
It certainly was cool.
I'm talking about the House of Blues in Atlantic City. It used to be an integral part of the Showboat Casino. All types of local, regional, and nation acts played there through the years. It was all genres of music, it was breaking acts, and established acts.
While it was open, the Atlantic City location was the largest House of Blues in the country. It was a place for music lovers to have fun.
It was open from 2005 to 2014.
The first floor was all standing room and depending on the act, you got as close as you could to the stage. A big bar to the side served drinks why the music blasted.
The second floor was stadium seating - for those who may have been a little more reserved.
I has the chance to introduce a few performers on stage - and seeing the two levels from the stage was kinda awesome. I also had the chance to watch a few shows from backstage, and that was cool.
These weren't concerts, they were shows. No fancy sets, no props, just a lot of nitty-gritty music.
Here's a snapshot of some of the performers: Huey Lewis and the News, Josh Turner, Dierks Bentley,  George Thorogood, Little Big Town, Gary Allan, Dweezil Zappa, Cheech and Chong, Blly Idol, Shinedown, Pat Benatar, Backstreet Boys, B.B. King, and dozens and dozens more.
While we have a lot of great venues in Atlantic City today, they're just not the same. The Mark Etess Arena at Hard Rock, Borgata, Ovation Hall at Ocean, Boardwalk Hall - all great places to see a show, but the House of Blues was cool.
Anyone else miss it?
SOURCE: ConcertArchives.org
9 Atlantic City Area Restaurants Featured on Diners, Drive-Ins, and Dives
Guy Fieri has featured almost a dozen Atlantic City area restaurants on hie show.
GO INSIDE: Atlantic City Rentable Beach House Has Its Own Lighthouse!
This home listed for rent on
Vrbo
might be the beachiest home for rent at the Jersey Shore, complete with its very own lighthouse.