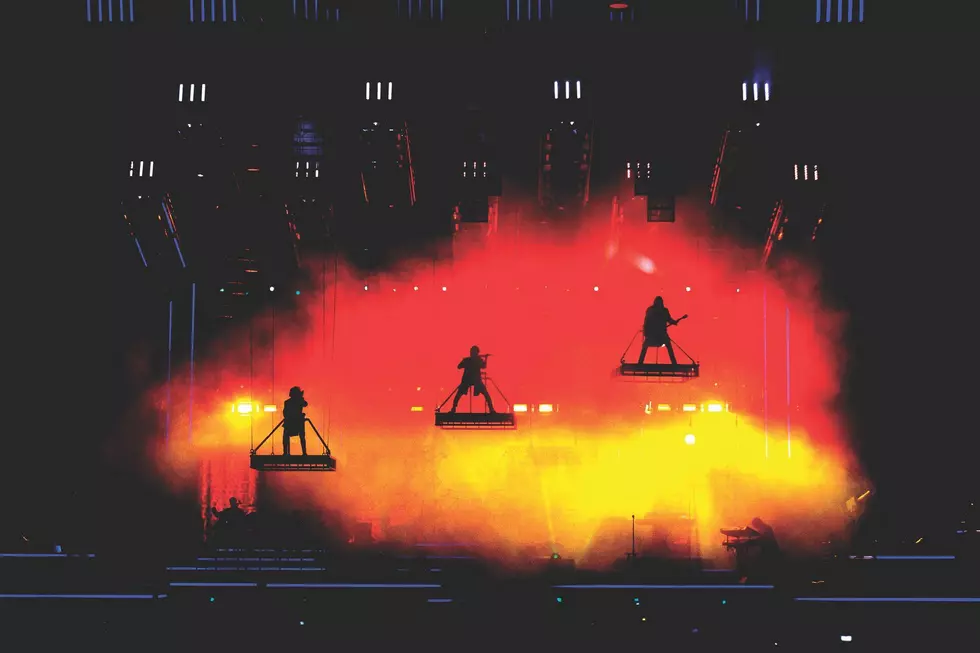 10 + 1 Great Concerts Coming to NJ Before the End of the Year
Trans-Siberian Orchestra via Facebook
Aug 12   50 Cent: The Final Lap Tour   Freedom Mortgage Pavillion Camden  w/Busta Rhymes
50 Cent celebrates the 20th anniversary of his debut Get Rich or Die Tryin' album.  If you've seen him perform before, get ready for something different.  THis is a massive production with giant screens, and a huge production.
Aug 15   Lionel Ritchie and Earth, Wind & Fire   Sing Along All Night Long   Wells Fargo Center
This is Ritchie's first big tour in years.  Although Earth, Wind & Fire has lost key members, they still sound great.  This should be a fun evening.
Aug 30, Sept 1  Bruce Springsteen and The E Street Band   Metlife Stadium
What can be said about the Boss that hasn't already been stated?  Few artists have a hometown connection like Bruce and his Jersey fans.  He delivers the goods every time out.  It's a religious-like experience for those who are there.
Sept 2   Aerosmith PEACE OUT The Farewell Tour   Wells Fargo Center w/The Black Crowes
Here's something to ponder:  Steven Tyler is 75 years old.  Can you imagine your grandfather fronting an iconic band like Aerosmith?  Despite their age, they still rock.
Monthly   Billy Joel   Madison Square Garden
It appears that Billy Joel is winding things down with his announcement that his MSG residency is coming to an end.  His shows are sold-out, but you can still score tickets from resellers.
Sept 16/17   Eagles   Prudential Center
Another iconic band that's approaching their finish line.  Their The Long Goodbye Tour has dates scheduled at The Rock as well as New York.  Although Philly dates haven't been announced, there's no doubt the tour will hit Philadelphia.
Sept 18/19    P!nk: Summer Carnival 2023   Citizens Bank Park w/Brandi Carlisle
Carnival is the perfect description of P!nk's shows.  Expect a tight set with lots of acrobatics.  She's good.
Sept 21   Jonas Brother: 5 Albums. One Night.  Wells Fargo Center
Jonas Brothers come to Philly as part of their massive world tour.
Oct 7   John Mayer Solo   Wels Fargo Center
Aside from being tied to a who's who of Page Six celebs, he's a really good artist who's fun to see live.
Oct 18 Queen + Adam Lambert   Wells Fargo Center
I've been a fan of Queen for as long as I remember.  Nobody can match the unique qualities that Freddi Mercury brought to the band.  Adam Lambert has garnered positive reviews for his performance with the band.
TBD   Trans-Siberian Orchestra  TBA
I had never heard of this band until 5 years ago.  If you've never seen them, I urge you to check them out.  They are not an orchestra, and while they do play Christmas music, I promise you that you will be blown away.  The production is by far, top 3 that I've ever seen.  2023 dates should be announced soon.
South Jersey Nightlife
Commonly Seen Logos in NJ with Hidden Messages