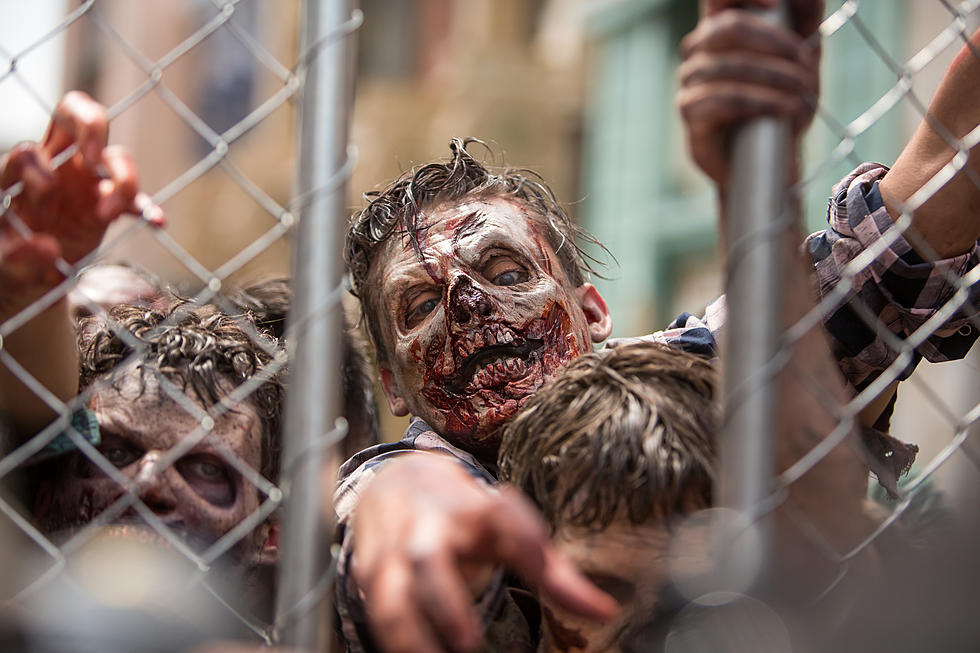 Zombies Will Be Lurking About In New Jersey For Longer Than We Thought
WireImage
What am I? Can you guess?
AAHhhhhh! AHHhhHhHAHHhhhHh AHHH!!!!!!!
Yea! A zombie! How on earth did you ever guess?
There has been a lot of zombie-related talk in the Garden State these days because of what was recently spotted in Holmdel.
Yes, it was a hoard of zombies but do not fret. We are not in the middle of an outbreak. (At least, I hope not)
AMC was filming for The Walking Dead spinoff, Isle of the Dead.
There are a few familiar faces involved as well.
Lauren Cohan will return to reprise her role as Maggie Rhee!
On top of that, the very sexy Jeffrey Dean Morgan will be back as Negan Smith. (Call me!)
Well heads up because you are going to have to be on the zombie lookout for longer than we thought.
According to NJ.com, filming for Isle of the Dead is just getting going in East Rutherford near the Meadowlands and will be filming for the next few months at least!
Here is the premise for the spinoff:
"Maggie and Negan will roam a post-apocalyptic Manhattan in the show, which Cohan and Morgan are co-producing. The characters are isolated from the mainland and stuck in New York, a 'crumbling city' inhabited by the walking dead and other ne'er-do-wells."
There is a chance we could run into Negan or Maggie because filming will take place in Central Jersey as well.
No specific cities were mentioned which is probably for the best because I am one of those crazy Walking Dead fans that would hunt the cast down!
I mean....no I wouldn't....
At the very least, I would make a killer zombie!
Ahhhh! AHHHH! AHhhHhHHAhHHH!!!
Right?!
Isle of the Dead producers...call me. I'm available.
I already was transformed into a zombie back in 2017...I don't know if there is a better role for me out there....
AhhhHhHhhh!!!
The Best Zombie Costume Ideas For Asbury Park's Upcoming Zombiefest 2021
You can run...but you can't hide....
New Jersey Towns Hit Hard By Spotted Lantern Fly