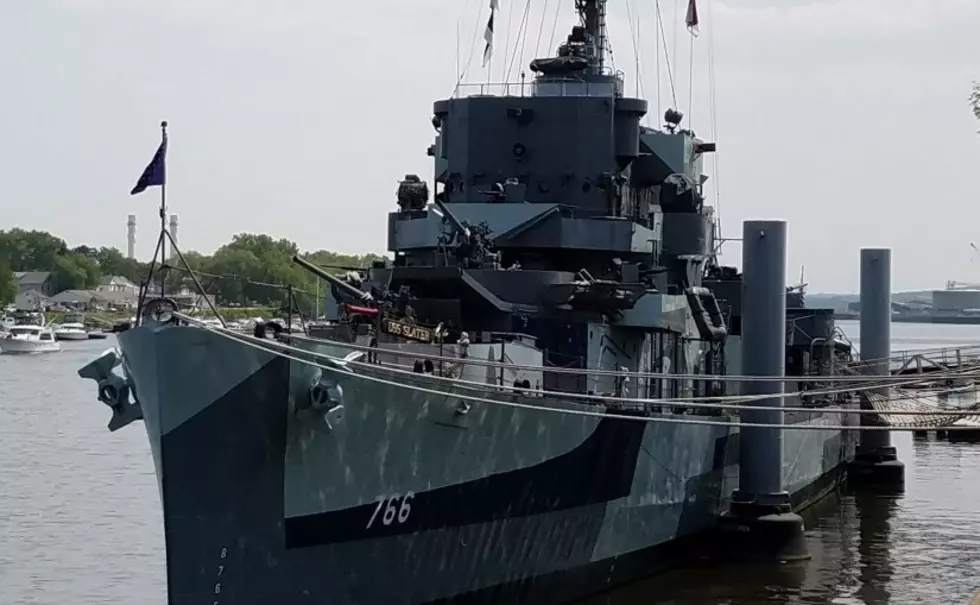 USS Slater – the Last Floating Destroyer Escort in the U.S. Opens For Tours Today
Steve King/Townsquare Media
I'm a huge WWII history buff so any chance I get to actually touch, see, ride or experience something from, "The Big One" as my grandfather used to call it, I jump at it.
Over the years, I've driven an original WWII Jeep, I have flown in three B-17 bombers and one B-25 bomber, I've had the opportunity to steer a P.T. Boat in the waters off of Key West, I've had the pleasure of stepping aboard the USS Silversides an American WWII Submarine still floating in Lake Michigan. I've also toured a German U-Boat and toured Navy ships from the USS Intrepid to the USS Midway.
Little did I know when I moved to the Capital District a few years ago that I would have an important piece of WWII history right in my own backyard?
The USS Slater is a WWII Navy Destroyer Escort that was tasked with protecting convoys of ships crossing the Atlantic Ocean from German U-Boats. The USS Slayer is the only remaining Destroyer Escort ship still afloat and you can tour it! If you've seen the Tom Hanks movie "Greyhound" you've seen what our very own USS Slater did during WWII.
The USS Slater is open for tours starting today, April 7th. This piece of history is docked at the corner of Broadway and Quay Street
WWII History Comes Alive With The USS Slater Opening April 7
The Oldest House In Upstate New York Is Older Than America