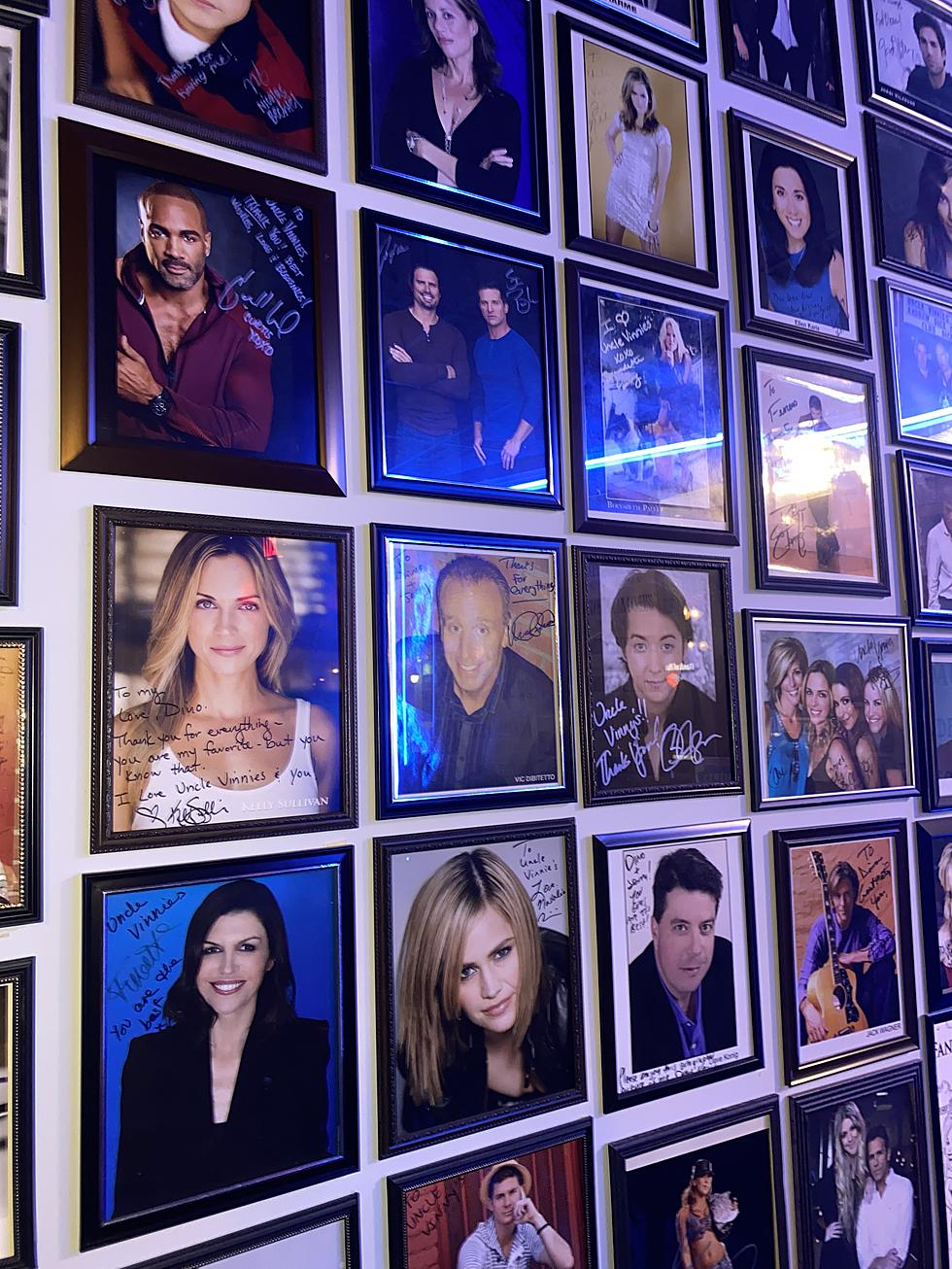 The Best Place To Laugh At The Jersey Shore Is In Point Pleasant Beach, New Jersey
Uncle Vinnie's Comedy Club - Jimmy G Picture
This life we live can throw you unique twists and turns, especially when we are living in a pandemic. Situations we face can be for the better or worse and we simply never know what the future holds. It's a crazy world but one thing the COVID-19 pandemic has taught me is that spending quality time with loved ones is extremely important. In a strange way, laughing and surrounding yourself with the people you care about is just another step in the right direction to defeating COVID-19.
I'll take you through the Saturday my family and I had together... We started the afternoon at my sister's house in Point Boro. We were eating pizza, having drinks, and catching up. It was a special family moment because my cousin met my 7-month-old niece for the first time. We were all very happy, relaxed and of course, after a couple of vodkas things started getting loud. The banter when all of us are together is one of a kind and it could make for great TV. We were also excited about going to a comedy show on Arnold Ave in Point Pleasant Beach. The show was awesome and it's safe to say Uncle Vinnie's Comedy Club is the best place to laugh at the Jersey Shore.
There were six of us and for all of us, it was our first time seeing a comedy show at Uncle Vinnie's, which is surprising because many of us grew up at the Jersey Shore. I guess it's something we never thought about doing. WE WILL 100% BE GOING BACK! The comedians we saw were Joe Weber, Corey Rodrigues, and Nicky "Smiggs" Smeriglio. All the guys were very funny and entertaining. My cousin one day randomly sent me a funny Instagram video that was created by Nicky Smiggs so that's what gave us the idea to see him perform. A few months ago when we saw he was coming to Uncle Vinnie's we immediately bought tickets. (KEEP SCROLLING FOR MORE)
From the Uncle Vinnie's website:
No matter what occasion, corporate, social, comedy club venue, TV & radio, Uncle Vinnie's can book the entertainer to suit your needs, budget, and your audience! No open mic comedians here, only true professionals with television such as "The Tonight Show" to "HBO, NetFlix, Showtime, radio such as "Howard Stern Show", Sirius Radio & "Opie & Anthony", casino and national club credits as well. We have "National Headliners" like Andrew DICE Clay, Sebastian Maniscalco, Vic Di Bitetto to Dave Attell, Jackie "the Joke Man" Martling and Jim Florentine to regional headliners like Chris DiStefano, Robert Kelly & Don Jamieson as well.
In conclusion, Uncle Vinnie's is all-around great! I highly recommend you get a group of loved ones together and go see a show. The setup is easy, the wait staff is very friendly, and the food is tasty. Keep in mind it's BYOB! People are going there to laugh and have a good time... That's exactly what my family and I did. Thank you to Uncle Vinnie's for an awesome night and I can't wait to get back for another show!
Follow Uncle Vinnie's on Instagram & Facebook!! To see comedian dates and to buy tickets for shows CLICK HERE.
Listen to Jimmy G nights on 94.3 The Point and download our free 94.3 The Point app.
KEEP READING: See the richest person in every state
LOOK: The Most Famous Actor Born Every Year
CHECK IT OUT: See the 100 most popular brands in America