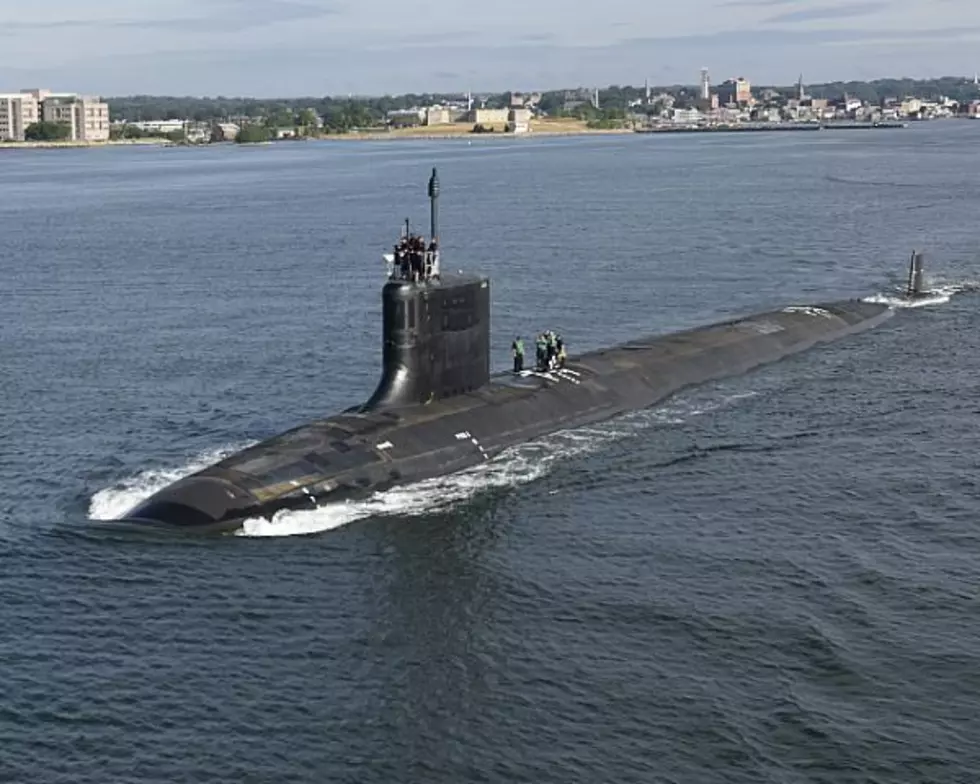 U.S. has a super powerful new attack submarine named after New Jersey
Courtesy the U.S. Navy
Construction work continues on a nuclear powered submarine to be named the U.S.S. New Jersey.
According to Capt. Mike Stevens, U.S. Navy program manager for the Virginia-class nuclear submarine program, the $2.5 billion sub should be completed at the end of 2021.
"It's a multi-mission ship that's designed for anti-submarine warfare, anti-surface warfare, intelligence, surveillance and reconnaissance," he said.
Stevens pointed out that as a Virginia-class submarine, it's a "fast attack submarine" that can do special missions.
There are now two types of submarines in the Navy, the fast attack and the strategic submarine, which carries ballistic missiles.
"This type of ship is going to be around for 33 years, which is a very long time for a warship. They don't require fueling, never have to go to the gas pump ever again," he said.
"We put out a submarine that is so vastly superior to the rest of the world that it really enables us to maintain sea control like no other navy in the history of the world."
Stevens said there's all kinds of tradition when it comes to naming ships, and while the secretary of the Navy formally approves the naming of a ship, in this case New Jersey officials "had a significant amount of input to get a ship named after the state, and obviously there's a lot of history associated with ships named 'New Jersey,' as well."
He said the naming ceremony will almost certainly take place in Norfolk, Virginia, where it's being built, and the sub may actually never come to New Jersey.
"We don't have many ports that we pull into there. It could be up in the Connecticut area at various times," he said.
"I think the state of New Jersey should feel a lot of pride in this ship. It's a phenomenal war ship, and it serves to maintain control of the seas in only the way the United States Navy can."
You can contact reporter David Matthau at David.Matthau@townsquaremedia.com