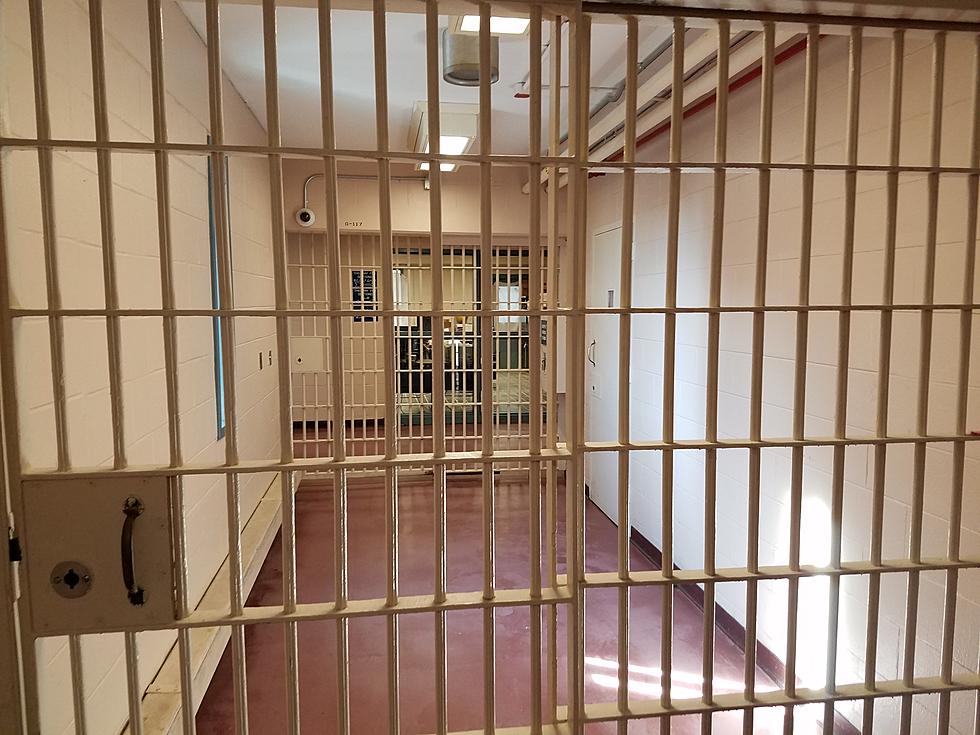 Two Ocean County men charged with selling lethal heroin to Galloway woman
Prison door at the Monmouth County Correctional Institute. (Vin Ebenau, Townsquare Media New Jersey)
Two Little Egg Harbor men have been arrested and charged after they sold a fatal dose of heroin mixed with fentanyl to a Galloway Township woman who died in March of last year, announced Atlantic County First Assistant Prosecutor Cary Shill.
On Friday, January 10, members of the ACPO Gangs, Guns and Narcotics Unit, the Ocean County Prosecutor's Office and Little Egg Harbor Police worked together to locate and arrest Frank Vitalo, 46 and Anthony Wood, 34, in Little Egg Harbor.
These arrests are in connection to the Drug Related Death of 41-year old Christina Bicki that occurred in Galloway Township on March 19, 2019.
Atlantic County Prosecutors determined through an investigation that Vitalo and Wood sold Bicki a fatal dose of heroin/Fentanyl.
Both men are charged with 1 count of Possession of Heroin/Fentanyl-2C: 35-10a(1) (3rd degree), 1 count of Distribution of Heroin/Fentanyl-2C: 35-5b(3) (3rd degree), 1 count of Conspiracy to distribute Heroin/Fentanyl-2C: 5-2a(1) (3rd degree) and 1 count of Strict Liability for Drug-Induced Deaths-2C: 39-9a (1st degree).
Both men were located within Vitalo's residence in Little Egg Harbor Township and taken into custody without incident.
Vitalo and Wood were transported to the Atlantic County Prosecutor's Office where they were both processed and transported to the Atlantic County Justice Facility and lodged.
Assistant Atlantic County Prosecutor Allison Eiselen represents the state in the matter.
A detention hearing is scheduled for today in Atlantic County.
Enter your number to get our free mobile app