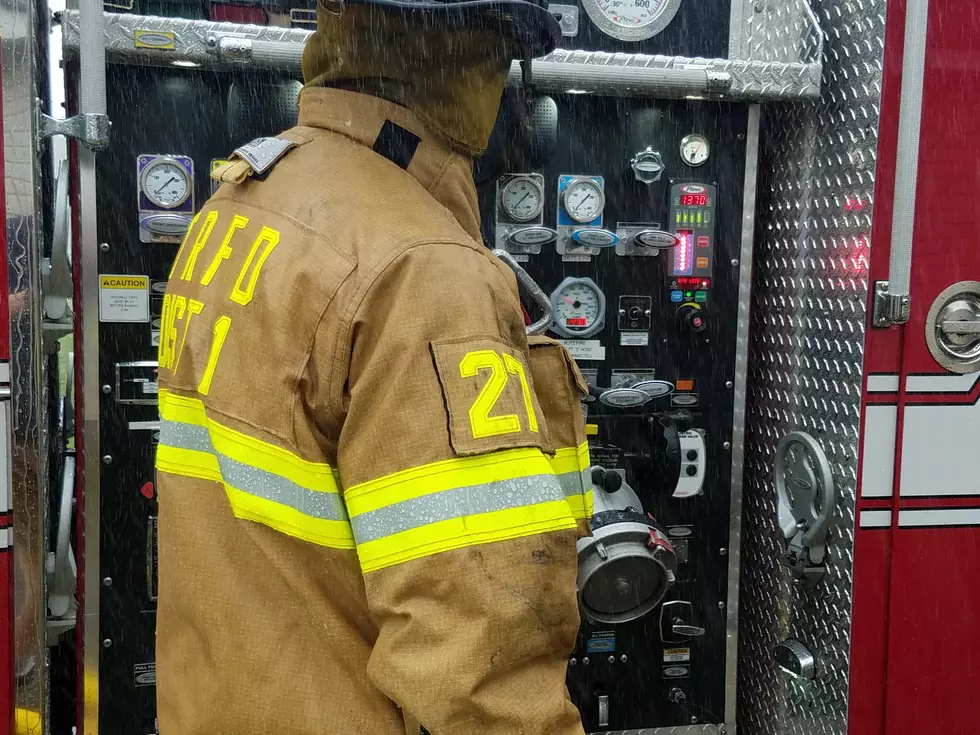 Three alarm fire at Toms River home sends two residents to hospital, two cats rescued
(Photo: Vin Ebenau, Townsquare Media NJ)
A fire that occurred at a two story home on Majorca Court in the Georgetown section of Toms River Friday morning remains under investigation, according to East Dover Vol. Fire Company Assistant Fire Chief Travis Veth.
It was around 5:10 am on Friday that the East Dover Fire Company along with Silverton Fire Company and Toms River Fire Company #2 went to the home.
Assistant Chief Veth said on scene he saw the fire coming from the back of the home and roof when he arrived and not long after that, the fire was upgraded to a three alarm blaze.
There were several other local fire departments who joined the three already on scene to fight the house fire on Majorca Court.
As firefighters went to search the home for anyone inside, they helped one resident while the homeowner was guided to safety by a ladder and help from a neighbor.
Assistant Chief Veth said that both residents rescued from inside were brought to the hospital for treatment of smoke inhalation while one cat was rescued by Toms River Police and a second cat by a firefighter with the Pleasant Plains Fire Company.
All of the firefighters and crews on scene had the fire under control about an hour and a half later and everyone was out of the neighborhood not long after 8:00 am.
Assistant Chief Veth said that the fire is under investigation by the Toms River Township Fire Bureau of Fire Prevention and Toms River Police Department, the cause is not yet known.
In addition to East Dover Fire Company, Silverton Fire Company, and Toms River Fire Companies #1 and #2, the Pleasant Plains Fire Company, Ocean Beach Fire Company, Island Heights Fire Company, Toms River Police EMS, Brick Police EMS Mass Casualty Units, Toms River Police Department responded to the house fire.
How Firefighters training helped put out major fires
Honoring our Military and Veterans