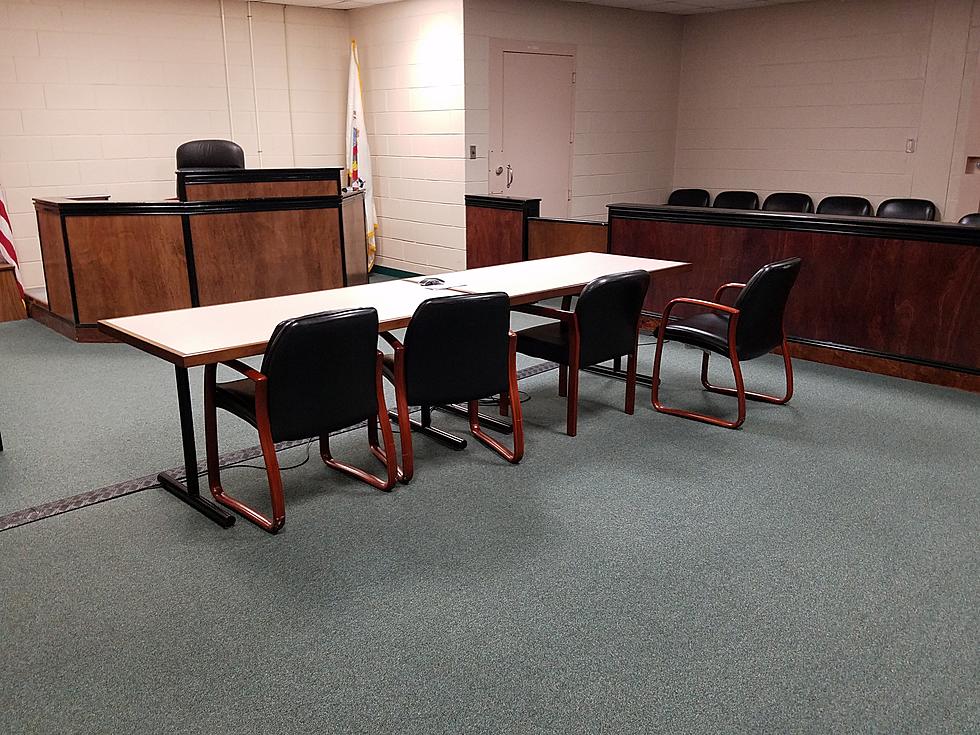 Tinton Falls man found guilty of threatening special needs man with a hammer
Court room at the Monmouth County Correctional Institute. (Vin Ebenau, Townsquare Media New Jersey)
A Tinton Falls man has been found guilty of threatening a 63-year old special needs man with a hammer after trying to destroy his bike with that tool in a 2018 incident, announced Monmouth County Prosecutor Chris Gramiccioni.
Investigators say it was an act of retaliation.
Luis Vializ, 49, of Tinton Falls, was convicted of second degree Witness Retaliation, third degree Possession of a Weapon for an Unlawful Purpose, fourth degree Unlawful Possession of a Weapon and fourth degree Receiving Stolen Property.
The verdict came after a three-day trial prosecuted by Monmouth County Assistant Prosecutors Caitlin Sidley and Amanda Dalton Clark.
Vializ was found in possession of a stolen bicycle in Neptune Township on September 19, 2018, and following his arrest was informed the victim of the bike theft was a 63-year-old individual with special needs.
Nearly a month later, on October 11, 2018, Vializ observed that same victim inside of an establishment in the Jumping Brook Plaza where the bike was secured outside of the complex.
Upon seeing both the bike and the victim, Vializ allegedly used a hammer to repeatedly strike the bike and threatened to strike the special needs victim, in an act of retaliation.
Vializ is scheduled for sentencing on December 13, 2019.
He is eligible for extended term sentencing, and faces a maximum of 20 years in a New Jersey state prison with 10 years of parole ineligibility.
Vializ is represented by John M. Murphy, III, Esq., of Farmingdale.