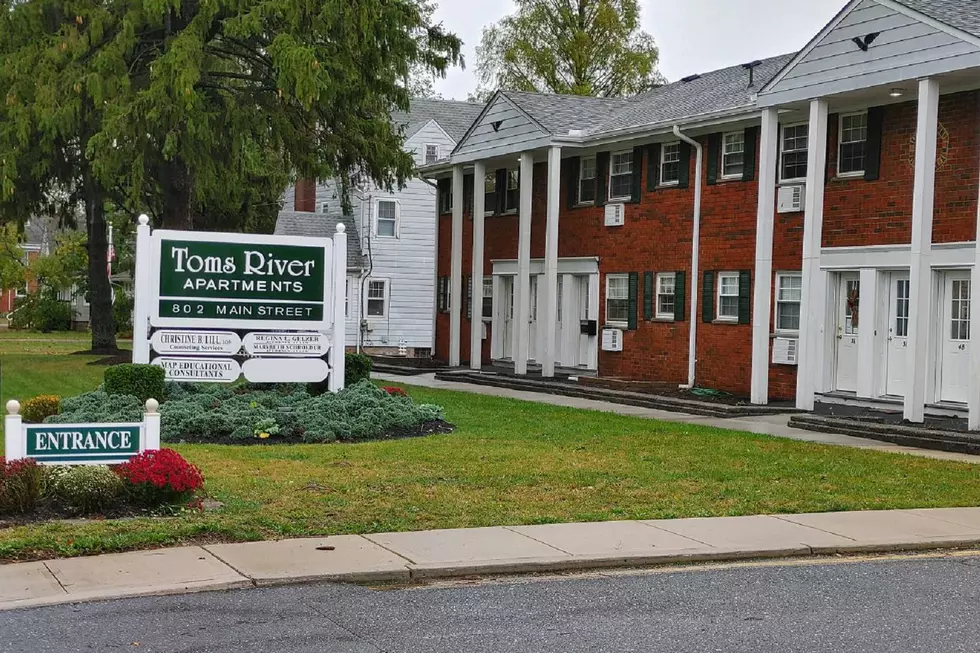 Three men indicted for Murder of Bayville man at Toms River Apartments
(Vin Ebenau, Townsquare Media NJ)
Three Toms River men arrested for murdering a Bayville man at the Toms River Apartments on Main Street last October have now been indicted for their heinous act of lawlessness and malice.  Here are the shocking details, according to Ocean County Prosecutor Bradley Billhimer.
Listen to Vin Ebenau mornings on Townsquare Media Radio Stations, email him news tips here, and download our free app.
Prosecutor Billhimer announced the indictment Wednesday of Shadrach Correa, 19, Daivon Sullivan, 19, and Leyron Jones, 24, all of Toms River, on the charge of Murder in connection with the shooting death of 19-year old Javon Cutler of Bayville on October 11, 2020.
Correa, Sullivan and Jones were also each indicted on two counts of Attempted Murder, Conspiracy to Commit Murder, Possession of a Weapon for an Unlawful Purpose and Unlawful Possession of a Weapon.
Correa was also indicted on separate count of Unlawful Possession of a Weapon in connection with an unrelated incident that occurred on October 23, 2020.
An investigation conducted by the OCPO Major Crimes Unit, Ocean County Sheriff's Office CSI and Toms River Police learned that Cutler was heading out that night around 8:15 pm with two friends and when they entered a vehicle, someone started opening fire and shot him in the head as he sat in the passenger seat.
The driver of the vehicle drove directly to Community Medical Center to seek medical treatment.
Cutler was then brought right to Jersey Shore Medical Center where he died from his injuries three days later.
A post-mortem examination performed by the Ocean County Medical Examiner determined the cause of Cutler's death to be intermediate distance gunshot wound to the head and the manner of death to be homicide.
"After a very thorough and comprehensive investigation that spanned the course of nearly three weeks, it was determined that Correa, Sullivan and Jones acted together and in support of one another in carrying out the shooting of Javon Cutler," Billhimer said.
Correa, Sullivan and Jones were all then charged for working together to murder Cutler.
All three men have been lodged in the Ocean County Jail since they were taken into custody.
Prosecutor Billhimer said Senior Assistant Prosecutor Robert Cassidy is handling the case on behalf of the State.
Have You Seen Them? Ocean County's Most Wanted
When Ocean and Monmouth County Police saved the day
12 Times Being High Cost NJ Residents & Towns
Ten times drunk driving changed New Jersey Lives Forever
Have You Seen Them? Monmouth County's Most Wanted
NEXT: 10 Jersey Shore School Districts Losing Millions From S2 School Funding Formula
Strange NJ Laws You've Never Heard Of
Marijuana legal in NJ: How do the laws work?
Answers to common questions about legalized recreational marijuana in New Jersey and rules about underage use of weed.
LOOK: See the iconic cars that debuted the year you were born
NEXT: The 100 Best Places to Live on the East Coast