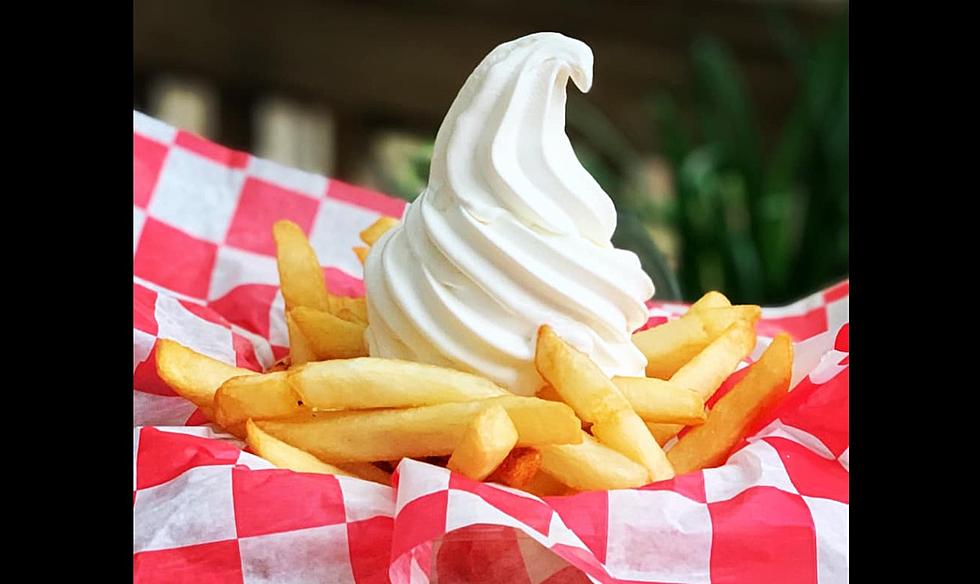 This New Frozen Custard Spot Is Not On The Jersey Shore Boardwalk
thesunrsyer/Facebook
For whatever reason, the summer gives everyone license to be a little more indulging when it comes to eating.  I don't know what it is.  Maybe it's the endorphins that kick in as the warm weather heats up.  Food and drink are always a good compliment to a gathering with friends and family. Human interaction also heals the soul. This summer especially, we all need to be together again. Not to say, the pandemic didn't add on a few extra pounds to (our) my weight, ok it did.
Navigating around the early summer thunderstorms, we are back outside again.  The masks are off for the most part and we are breathing in the fresh air.  We are also more comfortable eating in public.  Daily trips to the boards, BBQs, family gatherings, and road trip vacations are back on the calendar.  The temptation to visit the drive-thru increases as those trips become more frequent.
Would you be surprised to hear that fast food drive-thru restaurants thrived during the pandemic?  They did. According to CNBC, 
"Drive-thru ordering surged over the last year as the coronavirus pandemic shuttered indoor dining and made consumers wary of entering restaurants."
That makes perfect sense. In addition to everyone hoarding groceries along with their toilet paper and bleach supplies, take-out was a viable option once states did not allow "in-person" dining at restaurants.  A decision that made it difficult for these businesses to survive during the winter months.  Just take a look at the drive-thru line at any local  Chick-Fil-A.  Those lines are incredibly long.  Perhaps you sat in one.
Listen to Rich DeSisto weekdays from 3 p.m. - 7 p.m. on 105.7 The Hawk and download our free 105.7 The Hawk app.
I am not surprised to hear of a new chain of fast food coming to New Jersey.  Freddy's Frozen Custard & Steakburgers is opening its first New Jersey location in Linden.  Freddy's, famous for its frozen custard, steakburgers, sandwiches, and "shoe-string" fries, is all about convenience. 
"Enjoying great food without a long wait doesn't mean your meal has to be cooked before you order it. From steakburgers to sundaes, Freddy's makes food fresh after you ask for it because that's the kind of quality you deserve. Take a moment to catch up with friends and family; it's almost time to eat."
I'm sure their double drive-thru concept is very accommodating.
According to Linden Mayor Derek Armstead's Facebook post..
"I am happy to announce Freddy's Frozen Custard & Steakburgers will open its first New Jersey location in Linden this month. Follow me on Facebook, Instagram and Twitter for the grand opening updates.

Since its first location opened in Wichita, Kan. in 2002, Freddy's has served steakburgers, Vienna beef hot dogs, shoestring fries, and freshly churned frozen custard. The brand was acquired by private equity firm Thompson Street Capital Partners in March. New Jersey will be the brand's 33rd state. The building has a double drive-thru and will open at Legacy Square, at 1000 W. Edgar Road."
Perhaps we will see more Freddy's opening up in the Garden State.  If the trend of fast-food joints continues to increase, they'll need more than just a double drive-thru.
There Is Still A Debate That These Monmouth County Burgers Are The Bomb
Now let's Talk About The Best Ice Cream Shops In Ocean County