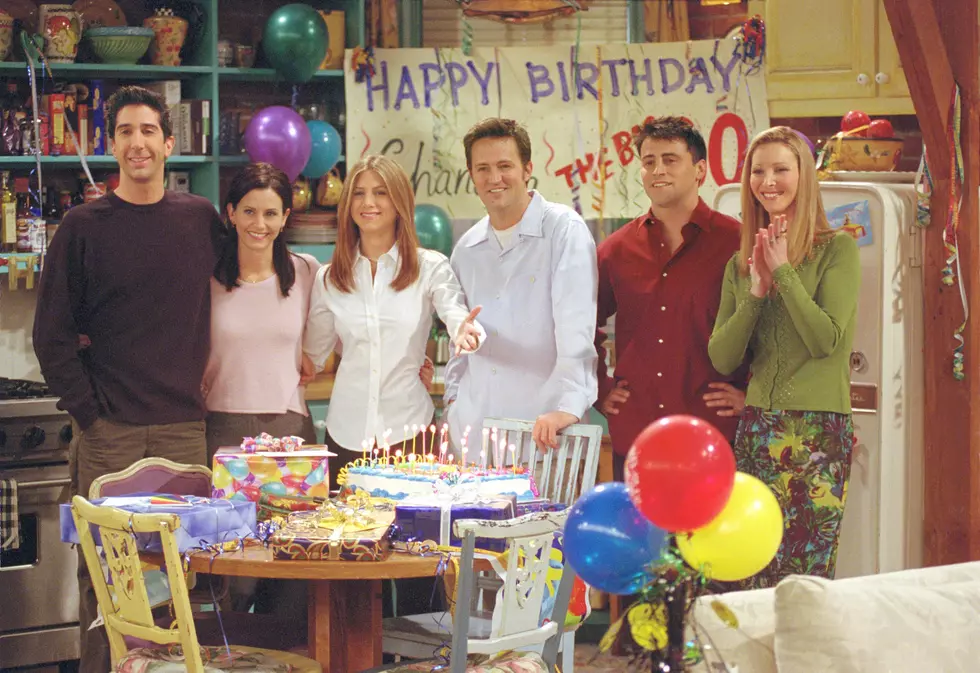 This Is How Much Rent Your Favorite TV Show Characters Would Really Pay In 2022
Getty Images
A huge part of a successful TV show is the distinctive setting where your favorite characters gather.  We love seeing the cast of Friends in Central Perk or Carrie Bradshaw from Sex and the City in her epic brownstone writing her little heart out.  I too want to listlessly gaze out Carrie's window while typing feverishly on my laptop.  The problem is, in real life these characters could never afford those apartments.  Ever wonder how much you would have to pay to live in Carrie's brownstone or Monica's apartment on Friends?  We have the answers.
It is called "willing suspension of disbelief" when you as the viewer love the story or its characters so much that you want to hit the pause button on reason for the sake of the ride.  We do it every time we watch a superhero movie and we decide it is acceptable for a character to fly or have special powers.  In the same way, we accept that our favorite sitcom characters can afford the super-cool living arrangements with low paying jobs.
Unfortunately, these depictions have set unrealistic expectations for a generation.  An interior decoration website called Hovia looked into the rent our favorite characters would pay today to put things in perspective.
Monica's Apartment In Friends
I was obsessed with this eclectic and fun apartment in New York City.  It was spacious and had a killer view (hello ugly naked guy).  I loved every detail, especially  the frame around the peephole. I mean how cool is that?
If you remember the show well then you know that the apartment is so cool that writers had to justify it in the storyline.  It was mentioned that Monica's grandmother handed down the rent-controlled apartment to her at $200 per month.  That is the only way we could suspend disbelief that Rachel's coffee shop waitress gig could cover her half of the rent. It worked for me but what would Monica and Rachael actually have to pay in rent today?  A two bedroom apartment in the coveted West Village would cost them a minimum of $6,554 dollars a month.  Wow that's a lotta lattes.
Ted and Marshall's Apartment in How I Met Your Mother
Their apartment was in the Upper West Side of Manhattan.  This two bedroom in that neighborhood would run $7,100 a month.  Again, this is rent, that you are throwing right out the window, as opposed to building your equity.  They however, could possibly be able to afford their place since they have a lawyer and an architect salary to depend on.
Sheldon and Leonard's Apartment in The Big Bang Theory
Heading over to Pasadena now, to the Los Robles Apartment Building which is one block away from City Hall has five floors and sixteen apartments.  This one is a steal at $2,894 per month.
Nick, Jess, Schmidt and Winston's Loft in New Girl
This enviable 3 bedroom loft is in the in the Arts District in L.A., but they turned it into a 4 bedroom to help out with the rent.  They would be paying $4,800 a month after they extra bedroom was put in.
Meredith's House in Grey's Anatomy
This house did not cost Meredith anything since her mother left it to her in her will.  However, if she had to rent that house today located on Queen Ann Hill, Seattle she would be paying $4,200 dollars a month.
This is the one we really care about…
Carrie's Brownstone in Sex and the City
64 Perry Street is so popular for a photo shoot that a velvet rope and a no trespassing sign was posted.  Apparently everyone else wants to pretend that they live there too.
This one bedroom apartment in the Upper East Side would cost an average of $4,072 per month.   No extra charge for the leaking ceiling and uneven wood floors. Her writer salary would likely have covered her shoe budget, but would not come close to paying her rent.  Big to the rescue.
Things You Might Not Know About New Jersey Celebrities
LOOK: The 10 Most Popular Shows Set or FIlmed in New Jersey