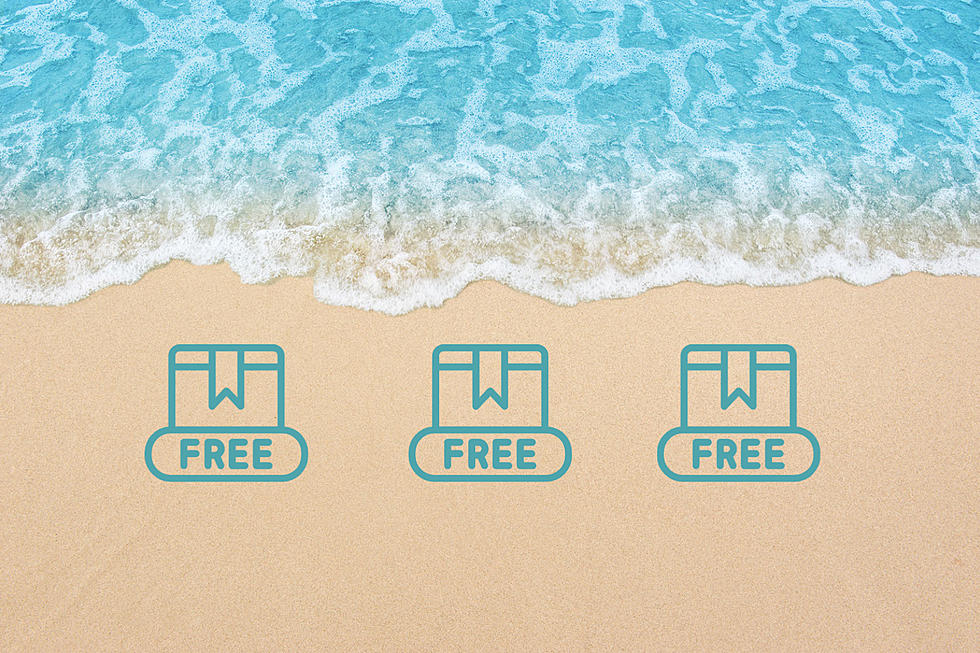 This best-kept-secret NJ beach was free. Is it still?
Adobe Express
A beautiful beach with a gorgeous view of New York. That's almost always not crowded and a perfect spot to just sit, relax, and read or walk along this quiet marine beach.
There are also bathrooms and a playground for visitors to use. It is located in a great safe neighborhood perfect for families.
Ideal Beach is located almost in the middle of a residential area in Middletown which makes the beaching experience a 10. Almost like a private beach, unique and non-commercial, it's a hidden treasure to spend some time with friends & family if you want to be away from the din & bustle of most Shore beaches.
And even though it's a bay beach, not an ocean beach, which makes the water kind of brackish and inhospitable for real swimming, Ideal Beach still seems well, ideal.
Oh, and also, it has historically been free.
But is it still? It's almost a New Jersey unicorn, considering it can be very difficult to find a quiet, secluded beach in New Jersey.
And one for free? That sounds like something out of a fantasy novel.
But here's the thing. When the secret was let out during the pandemic, people rushed there in droves hoping to be able to be on a less crowded beach. And then it got so crazy that in 2021, Middletown Township decided it was time to charge for the beach in hopes of calming down the chaos.
The fee was nominal, just eight bucks for a badge, but still, this one little pleasure in New Jersey seemed to have come to a screeching halt.
At the time, the town elders insisted that this would only be a temporary measure, unless crowds continued to be out of control, and now, there are conflicting reports about whether or not Ideal Beach is still free.
Some websites still state that it is free to get on, but no one really knows if that information is outdated or not.
And the Middletown Township website doesn't state whether or not there is a charge.
And who could blame them? Why would anyone want to advertise a free beach in their town if they know that that's going to create bedlam?
I guess the answer is to actually drive out there to that little slice of heaven in Monmouth County, and see for myself. Meet you there.
Stunning Jersey Shore rentals, steps from the beach
Here are 10 houses along New Jersey's coastline for an Insta-ready beachfront staycation.
TAKE A TOUR OF JON BON JOVI'S NEW $43 MILLION PALM BEACH MANSION
Opinions expressed in the post above are those of New Jersey 101.5 talk show host Dennis Malloy only.
You can now listen to Dennis & Judi — On Demand! Hear New Jersey's favorite best friends anytime, anywhere and any day of the week. Download the Dennis & Judi show wherever you get podcasts, on our free app, or listen right now.