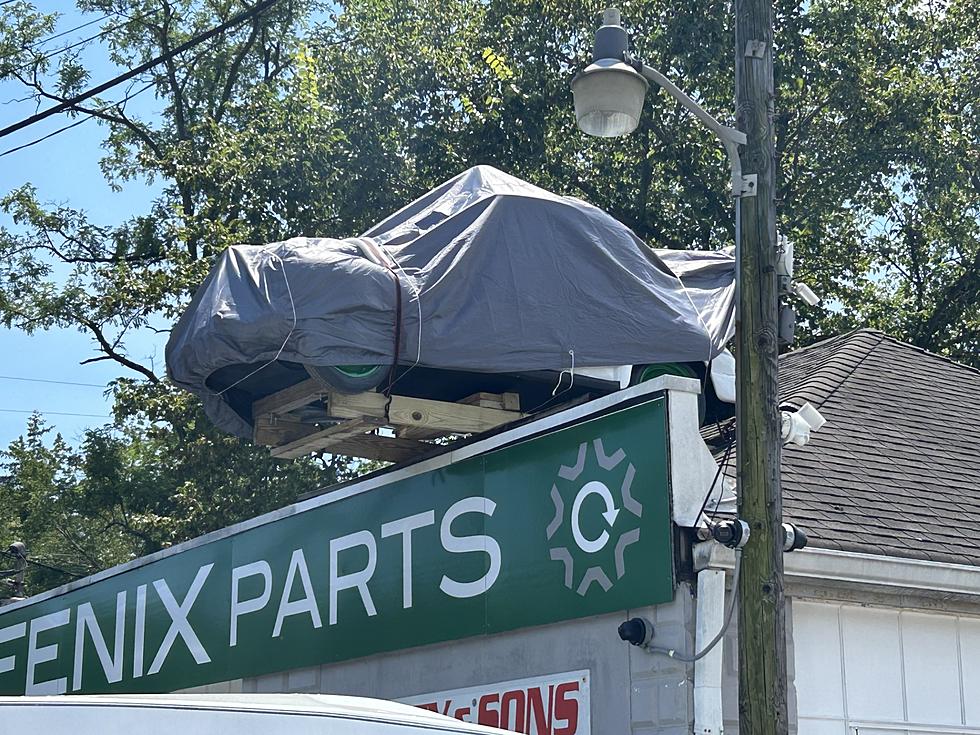 Fabulous Cosmos Car on the Roof Reveal in Bayville, NJ This Weekend
Sue Moll, Townsquare Media
That car on the roof, it's one of the coolest things I have ever seen.
I knew it would be back, it left for a while for a make-over.
If you've never seen the adorable fiat, I believe that's the make of the car, on Cosmo's. Wait, I'm hearing it was once a Volkswagen bug. I didn't even realize it was a tow truck.
According to roadsideamerica.com, it's a 1950 Fiat Tow Truck. So funny of all the attractions around the country, Bayville gets on the list with this little Fiat on the roof, Bud - the dinosaur, and the giant bottle on Rt. 9. It's cool and on their website, they give this information if you're out of town and want to visit. Bayville, we're famous.
It's funny something we see every day, people just want to see it. Do you remember when the first time you saw the car? I have friends that lived here all their life and have always seen that car.
So many of you also use it as a form of direction. When you see the car on the roof on Rt. 9, you're close to my house. Or, did you pass the car on the roof, yet?
When will the little white car be back on the roof in Bayville, NJ?
The unveiling of the car will be Saturday, August 5th, 2023. The event will take place at Fenix Parts (the old Cosmos) starting at 10 am. Fenix Parts is located on Rt. 9 in Bayville.
QUIZ: Can you identify 50 famous companies by their logos?
How well do you know the logos of 50 of the world's most famous companies? Keep scrolling to see if you can guess which icon belongs to which brand.
WOOF: These are the most popular dog breeds in America