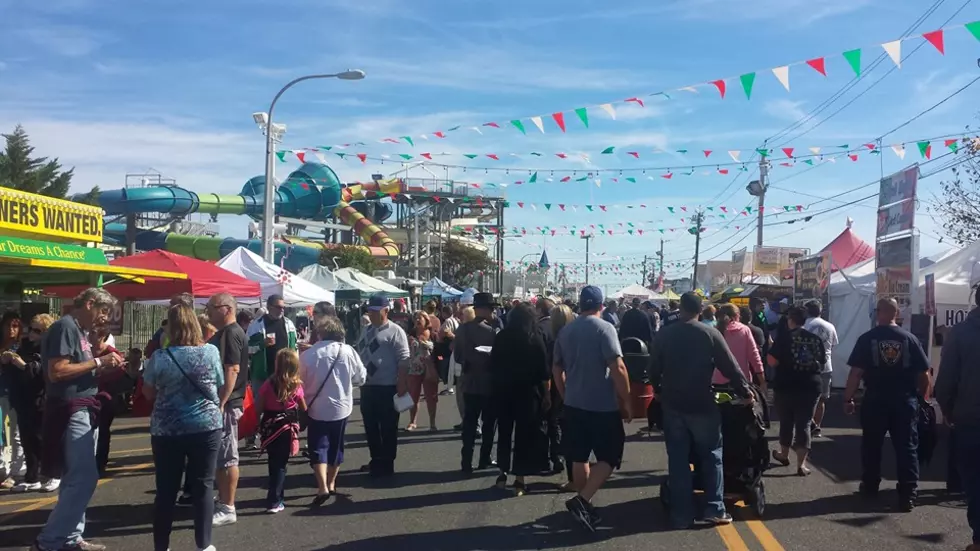 The Ocean County Columbus Day Parade & Festival Is Cancelled
Ocean County Columbus Day Italian Festival & Parade on Facebook
If you were looking forward to finally getting to celebrate something, anything this fall...you won't be able to celebrate in Seaside Heights with the annual Ocean County Columbus Day Parade and Festival.
Before you get your panties in a bunch, this has nothing to do with protests against Christopher Columbus or tearing down statues or anything like that - it actually comes down to fundraising.
Here's the statement from The Ocean County Columbus Day Parade Committee:
The Ocean County Columbus Day Parade Committee regretfully announces the cancellation of the 29th Annual Ocean County Columbus Day Parade and Italian Festival due to financial shortfalls brought on by the Corona Virus Pandemic. "We have been unable to conduct fundraisers or seek sponsors that normally provide the committee with the $120,000.00 plus dollars needed to support the three day festival and parade. We had one fundraiser earlier in the year and held our Spring Raffle. The committee currently is selling our Fall Raffle Tickets and plan to sell all 100 Fall Raffle Tickets, so that we can give away the $5,000.00 cash prize." stated Chairman Michael Blandina. The committee hopes to have our Annual Benefit sponsored by Carrabba's Italian Grill, although with a different format as well as our Annual Italian Invitational Golf Outing, which was originally scheduled for August 17th later in the year. That will depend on the ability to obtain sponsors. The committee also hopes you and your family stay well and safe during these trying times.

We look forward to seeing all of you next year as we celebrate our Thirtieth Anniversary on October 8th, 9th and 10th. If anyone is interested in supporting the committee as we plan for the Thirtieth Anniversary please do not hesitate to call us at 732 477-6507. Additionally, if you are interested in purchasing a Fall Raffle, sponsoring the Golf Outing or participating in the outing please give us a call. You can also visit our website at ColumbusNJ.org.
This fall is going to look very different (just like this past spring and summer). It's going to be a domino-effect, as we see more things like this, where an organization suffered from having to cancel all their events during the pandemic. We're also going to see lots of big festivals postponed or cancelled simply out of precaution and concerns for public health. We'll keep you update with any news we get.
Enter your number to get our free mobile app
Apply To Vote By Mail