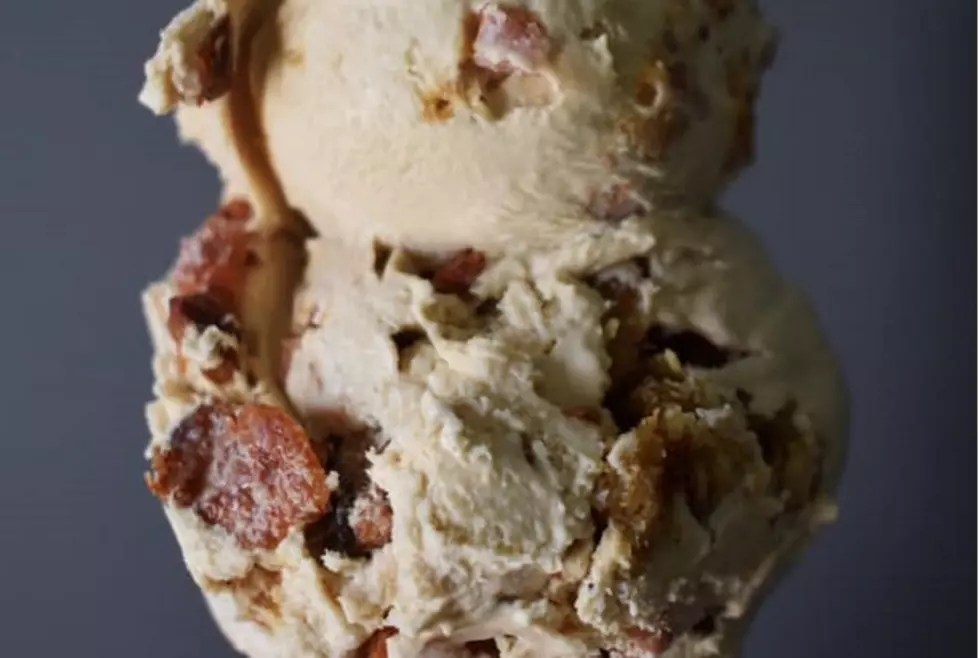 The New Jersey-est Ice Cream Ever Is Back
facebook.com/windybrowfarms/
It will require a bit of a road trip for most of us, but based on pictures alone, it could be worth it.
Windy Brow Farms in Newton is about 90 minutes north of the Hawk's Nest here in downtown Toms River. They grow over 45 varieties of apples, 15 varieties of peaches and plums, cherries, and apricots. They also have an on-site bakery, and an ice cream shop. The creamery is where I jump in - they offer some twists on traditional flavors like Madagascar Vanilla and Salty Caramel. They also have seasonal flavors like the Cubano (cinnamon, raw sugar, espresso) and Honey Lavender (lavender ice cream with swirls of local honey). They even have vegan ice cream if that's your thing.
That all sounds delicious, but what caught my attention was this:
First things first - now is not the time to argue about their decision to call it "taylor ham" as opposed to "pork roll" (since we ALL know that "pork roll" is correct); maybe they exclusively use Taylor brand pork roll, I don't know for sure. I also love the fact that they said it is "back by unpopular demand."
That being said, that ice cream looks fantastic. According to Eater, the farm first cooks the pork roll in an oven, then pan-fries it to caramelize the meat. Then, they coat it in cinnamon and sugar. Windy Brow uses about two and a half pounds of pork roll to make a two gallon batch of ice cream.
For a long time I shunned the salty-sweet combination, but lately, for whatever reason, I've been down to try stuff like this. Uncle Dood's Donuts in Toms River offers a bacon donut that is heavenly, and ice cream is one of the few things that is better than a donut, so if I feel up to making the trip, I'll need to try this.
Enter your number to get our free mobile app
The Best Bagel Joints in Monmouth & Ocean