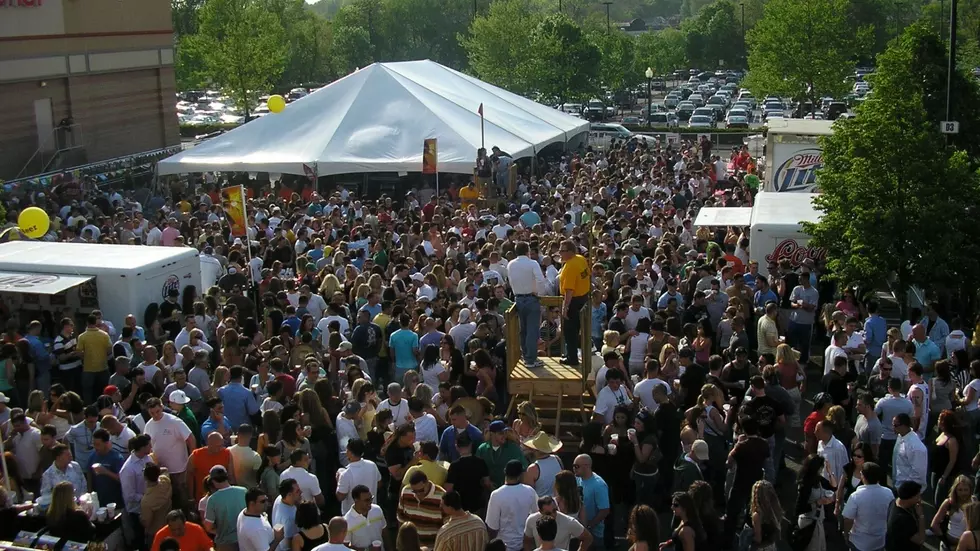 The Largest Cinco de Mayo Bash In New Jersey Is Getting Ready
Photo credit: Chevys
We are T-minus 2 days until Cinco de Mayo!  Do you know where you are celebrating yet?  A little birdie told me that there's one Jersey spot, in particular, that is searing thousands of tomatoes for their homemade salsa as I type this.
Cinco de Mayo is the real deal and you don't want to mess it up by going to the wrong spot. Hundreds of margarita lovers can't be wrong…just look at the crowd this spot draws!
New Jersey's biggest Cinco de Mayo bash is happening this Thursday at Chevy's Fresh Mex!  This party is so large that it literally spills out into the parking lot.
In Clifton, DJ Kirk Lopez will be spinning out in the parking lot while DJ Proud is keeping the party going inside. There will also be live music with mariachi bands throughout the day, and Big Bang Baby will play at 6:30 pm!
The chefs are currently busy slicing and dicing while mixologists are working overtime putting the finishing touches on the most unique versions of your favorite classic cocktails.
The party will be poppin' with lots of live music and DJs at both the Linden and Clifton locations.  No one does Cinco de Mayo like this authentic fresh Mex restaurant! Here is the entire lineup!
Is anyone else in for a jalapeno margarita?  I'm looking for extra spicy, please!  Here are some other New Jersey hot spots to try any other day of the year.
Every Extraordinary New Jersey Eatery Featured on The Food Network
Every NJ pizza joint Barstool's Dave Portnoy has reviewed
Dave Portnoy, commonly known as El Presidente, is the founder of Barstool Sports. Somewhere along the way, he decided to start reviewing local pizzerias, and the concept took off. Here is every New Jersey pizzeria Dave has stopped in, along with the score he gave them.